The 17th Annual Edwardian Ball at the Regency Center will honor the late-great macabre cult author, comic artist, illustrator and cartoonist Edward Gorey. Edward Gorey is the critically-acclaimed graphic novelist who is credited with influencing Charles "Addams Family" Addams, Lemony Snicket, Neil Gaiman (Coraline and Day of the Dead), Rob Reger (Emily the Strange), and Tim Burton (Nightmare Before Christmas, Edward Scissorhands, and Beetlejuice).
For the uninitiated, The Edwardian Ball presents a unique blend of live music, theatre, fashion, circus, fine art, riveting stage shows, literature, ballroom dancing, DJs and character play in an enticing and whirlwind alternative universe extravaganza. This multi-city, multi-media exposition of the eccentric and esoteric, long considered San Francisco's time-traveling boutique amalgamation of Cirque du Soleil-meets-Mardi Gras, has grown over the past sixteen years from an underground club party into an internationally recognized festival of the arts, drawing attendees from all over the world, operating with the blessing of The Edward Gorey Charitable Trust.
If You Go:
When: Friday, January 20 from 8 p.m. to 2 a.m. and Saturday, January 21 from 12 p.m. to 2 a.m.
Where: Regency Center, 1300 Van Ness Ave, San Francisco, CA
Cost: $85 – 250
edwardianball.com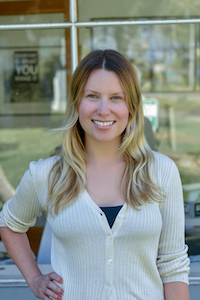 Kasia Pawlowska loves words. A native of Poland, Kasia moved to the States when she was seven. The San Francisco State University creative writing graduate went on to write for publications like the San Francisco Bay Guardian and KQED Arts among others prior to joining the Marin Magazine staff. Topics Kasia has covered include travel, trends, mushroom hunting, an award-winning series on social media addiction and loads of other random things. When she's not busy blogging or researching and writing articles, she's either at home writing postcards and reading or going to shows. Recently, Kasia has been trying to branch out and diversify, ie: use different emojis. Her quest for the perfect chip is never-ending.