Never heard of Litquake? Ask your local bibliophile and they'll surely talk to – hopefully not at – you all about it, cause actually, it's a pretty big deal. The event was originally conceived in 1999 at the beloved Tenderloin bar, Edinburgh Castle, and was dubbed Litstock. Litstock premiered as a free one-day reading series in a fog-bound Golden Gate Park, but local writers Jane Ganahl and Jack Boulware knew they wanted more.
In 2002, the festival was rechristened Litquake, and began expanding its programming to include all elements of the Bay Area literary scene. Taking a cue from a USA Today report that San Franciscans spend twice the nation's average on books and booze, in 2004, the festival inaugurated an immediately successful closing night Lit Crawl bacchanal throughout the city's Mission District.
The event now goes off in Austin, Seattle, New York City, Iowa City, Los Angeles, Portland, London, Helsinki, and – that's right – San Rafael. Whether it's poets reciting in a cathedral, authors discussing science versus religion in a library, or novelists reading in a beekeeping supply store, the goal remains the same: whet a broad range of literary appetites, present the literary fare in a variety of traditional and unlikely venues, and make it vivid, real, and entertaining. Now grown to the largest independent literary festival on the West Coast, Litquake continues its mission as a nine-day literary spectacle for book lovers, complete with cutting-edge panel discussions, unique cross-media events, and hundreds of readings. San Rafael's Litquake event will be taking place at various cafés, restaurants, and shops on the 4th street corridor. Expect to see Bay Area writers doing readings and open-mics in this day-long series, just look for the Litquake signs in front of each venue.
If You Go:
When: Sunday, October 11th from 10am to 7:15pm
Where: San Rafael's Downtown Corridor
Cost: Free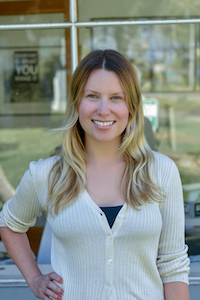 Kasia Pawlowska loves words. A native of Poland, Kasia moved to the States when she was seven. The San Francisco State University creative writing graduate went on to write for publications like the San Francisco Bay Guardian and KQED Arts among others prior to joining the Marin Magazine staff. Topics Kasia has covered include travel, trends, mushroom hunting, an award-winning series on social media addiction and loads of other random things. When she's not busy blogging or researching and writing articles, she's either at home writing postcards and reading or going to shows. Recently, Kasia has been trying to branch out and diversify, ie: use different emojis. Her quest for the perfect chip is never-ending.