Fall is here! Get out and explore Marin's music scene at some of our favorite venues. Here's the best live performances happening in October.
The Church
October 1
Doors 7 p.m./ Show 8 p.m. – $55-$305
Few bands enter their fifth decade of making music with all the fierce creative energy of their early years — catch The Church as they come off their Hardly Strictly Bluegrass performance! VIP package available.
Valerie June with The Heavy Heavy
October 2
Doors 7 p.m./ Show 8 p.m. – $48-$98
Fresh off producing her latest full-length album, this singer-songwriter sensation visits Marin at SWMH while here for the weekend performing at Hardly Strictly Bluegrass. The VIP package includes a pre-show group mindfulness exercise led by Valerie June as well as a poetry reading.
The Record Company
October 5
Doors 7 p.m./ Show 8 p.m. – $38 advance tickets
A rock and roll favorite, The Record Company made Rolling Stone's 2016 10 New Artists You Need to Know List and were nominated for several Grammy awards in 2017.
John Doe (of X)
October 6
Doors 4:30 p.m./ Show 6 p.m. – $37 for show/ $59 for show and cookout
Besides being a founding member of X, John Doe has also recorded 8 solo records with renowned singers such as Patty Griffin, Dan Auerbach, and Aimee Mann.
Lydia Pense & Cold Blood
October 7
Dinner 6 p.m./ Show 8 p.m. – $30
Known as the Queen of Bay Area Rhythm & Blues, Pense offers a gorgeous night of music you won't soon forget!
El Radio Fantastique
October 7
Show 9 p.m. – $20
A local legend, this Point Reyes-based band offers a cinematic, genre-bending, awe-inspiring live show, complete with four lead singers.
Papermill All-Stars (Jeremy D'Antonio/ Darren Nelson)
October 7, 22
Show 6 p.m. – $10
The two leading men of the popular local award-winning band San Geronimo offer a star-studded lineup of quality local musicians – you won't want to miss these jams!
Joe Pug
October 13
Doors 7 p.m./ Show 8 p.m. – $25 advance tickets
A singer-songwriter known for his lyrical acumen and plaintive harmonica style, Joe Pug has released a series of critically-acclaimed and toured heavily in both the US and abroad.
Steve Lucky and the Rhumba Bums with Carmen Getit
October 13
Dinner 6 p.m./ Music 7:30 p.m. – $20
Lucky makes your Friday night come alive, playing vintage rhythm and blues and jazz, swing, and boogie woogie!
Stroke 9
October 14
Doors 4:30 p.m./ Show 6 p.m. – $20 for show, $42 for show and cookout
Stroke 9 celebrates over 20 years of musical success, starting with their #1 hit "Little Black Backpack" in 1996. 2020 saw the release of their latest album, Calafrio.
Fairfax Sends Aloha! A Benefit for Maui
October 20
Show 6 p.m. – $28
Don't miss this benefit for Maui Rapid Response, featuring April Grisman, Barry Sless, John Varn, members of Monophonics, New Monsoon, San Geronimo, Soul Ska, Vinyl and more!
Malpica
October 20
Show 8:30 p.m. – $10
Malpica is a band that blends South African rhythms with funk, rock, and pop.
Megan Slankard & The Wreckage
October 21
Doors 7 p.m./ Show 8 p.m. – $20 advance tickets
San Francisco indie-rocker Megan Slankard and her band The Wreckage have independently sold over 45,000 copies of their five self-released albums, their latest California and Other Stories out in 2022.
Eric Lindell
October 21 & 22
Oct 21 Show 6 p.m. – $30-$35/ VIP $45 (private bar on upper deck) – outside
Oct 22 Show 3 p.m. – $30-$35/ VIP $45 (private bar on upper deck) – outside
Hotel rooms available only to Eric Lindell ticket holders.
Eric Lindell is a huge New Orleans sensation, guaranteed to bring his blend of blue-eyed soul, Creole funk, R&B, and swamp pop to you on a night you won't forget.
The Samples
October 21 & 22
Oct 21: Doors 8 p.m./ Show 9 p.m. – $36
Oct 22: Doors 7 p.m./ Show 8 p.m. – $36
33 years after its inception, and with 20 albums and one million records sold, The Samples continues to delight sold out crowds with favorites such as "Feel Us Shaking."
Casey Neill with Jerry Joseph
October 25
Doors 7 p.m./ Show 8 p.m. – $22
Sending Up Flares is Casey Neill & The Norway Rats' fourth genre-bending album, described as its most cohesive, cathartic album yet.
An inductee to the Oregon Music Hall of Fame, fan favorite Jerry Joseph returns to Sweetwater for another evening of eclectic, soulful music.
Martin Sexton
October 26
Doors 7 p.m./ Show 8 p.m. – $48
Martin Sexton is back with what Rolling Stone calls his "soul-marinated voice," acoustic guitar, and a suitcase full of heartfelt songs.
Beso Negro
October 27
Show 8:30 p.m. – $10
Local favorites Beso Negro delight with an intoxicating blend of Gypsy, Latin, and Americana sounds.
The 85's Thriller Halloween Bash (80's nite!)
October 27
Show 9 p.m. – $18
The 85's are a rad energetic party band playing tons of classics from the 80's!
The Crooked Stuff
October 28
Show 9 p.m. – $20
The Crooked Stuff is a huge Bay Area favorite, with a unique psychedelic synth punk, funk, and soul sound.
Soul Ska
October 28
Doors 8 p.m./ Show 9 p.m. – $34
Formed in 2014, Soul Ska is a ten piece band that has once again been awarded "Best Band" by the Pacific Sun Magazine's Reader's Poll in 2023 .
Jinx Jones and the King
October 28
Dinner 6 p.m./ Show 8 p.m. – $20
Jinx Jones is a guitar virtuoso who seamlessly moves from rockabilly to jazz to twang and back again!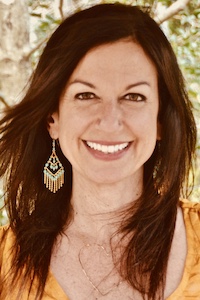 Emilie Rohrbach has taught music and theater to grades pre-school through 8th in San Francisco and Marin counties for the last twenty years. She has been a freelance writer for Divine Caroline for five years, and her writing has appeared in Narratively, Hippocampus, Common Ground, Travelers' Tales, and Marin Magazine, among others. She is passionate about Room to Read, Shanti Bhavan, and Destiny Arts and serves on the board of Knighthorse Theatre Company.