As the San Francisco Gay Men's Chorus' (SFGMC) 44th season draws to a close next month, so too does Dr. Tim Seelig's tenure as artistic director and conductor, and a new era begins with the appointment of Jacob Stensberg to the role. During his 10 years at the helm, Seelig forged important relationships with influential composers and musicians, resulting in six major commissioned works, including "Testimony" by Stephen Schwartz and "I Am Harvey Milk" by Andrew Lippa. Membership also swelled to more than 300 singers during this era, and the chorus became a worldwide leader in the LGBTQ+ choral movement.
At "Final Words", Seelig's farewell concert taking place July 13 at Davies Symphony Hall, more than 250 members of SFGMC will perform with the San Francisco Symphony. For Seelig, the music itself is the legacy he's most proud of. "For me, the successes of these 10 seasons with SFGMC are not counted in numbers of singers or dollars, but in the lives and hearts moved by the music we have made together," he says.
This month, as we celebrate Pride Month and the return of in-person San Francisco Pride festivities on June 25–26 after a two-year Covid-19 hiatus, we'd like to take a moment to recognize how SFGMC has made a positive impact in LGBTQ+ awareness. Here's a look back at some of the most important moments in the choir's history.
Fall 1978
Jon Reed Sims founds the San Francisco Gay Men's Chorus (SFGMC).
November 27, 1978
San Francisco Mayor George Moscone and Supervisor Harvey Milk are assassinated by Daniel White; SFGMC performed publicly for the first time on the steps of City Hall that night.
June 1981
SFGMC embarks on its first national tour, performing in Texas, Minnesota, Nebraska, Michigan, New York, Massachusetts, Washington, D.C., Washington state and San Francisco.
July 16, 1984
Sims, who had been diagnosed with AIDS six months earlier, passes away.
2017
SFGMC and Seelig embark on the Lavender Pen Tour, a national tour through five southern states.
2021
SFGMC revise their bylaws to firmly commit to diversity, equity and inclusion, opening auditions to all individuals who can sing in the tenor or bass range, irrespective of gender, gender identity, sexual orientation or race.
---
More from Marin:
---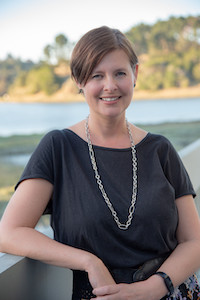 Lotus Abrams has covered everything from beauty to business to tech in her editorial career, but it might be writing about her native Bay Area that inspires her most. She lives with her husband and two daughters in the San Francisco Peninsula, where they enjoy spending time outdoors at the area's many open spaces protected and preserved by her favorite local nonprofit, the Peninsula Open Space Trust.