SOME PEOPLE ARE born with a propelling drive, a grinding tenacity. They're the go-getters unable to do anything halfway, tough to the bone. Count former corporate executives and BRU Broth founders Mary Butler (left) and Soo-Ah Landa as members of this club. The two originally met at a supper club Landa started, whose participants would cook and taste dishes for up to seven hours. It was here that they started experimenting with homemade bone broths.
PHILOSOPHY The San Anselmo–based duo has been making cold-pressed bone broth since 2015. After spending six months working on and taste-testing the flavors, Landa and Butler began to personally deliver the broth to local CrossFit gyms and customers throughout the county. BRU Broth has been organic since day one and is the first heat-and-sip USDA Certified Organic bone broth on the market.
THE SCOOP A martial artist, Landa was looking for a nutritious drink to sustain her during workouts. Butler, a skier and trail runner recovering from arthroscopic surgery, was also seeking something to help her mend. Containing gelatin, collagen and healthy amino acids and minerals, bone broth was just the thing.
BEYOND MARIN BRU Broth's six flavors are currently available at most Whole Foods locations throughout California in addition to local markets. Broth can also be ordered through the website.
WHAT THEY SAY "I began looking at nutrition differently after having kids and after my father was diagnosed with colon cancer," Landa says. "It all starts with the bones," Butler adds. "We only use the best — organic pasture-raised chicken and organic grass-fed beef with fresh pressed vegetables and roots."
BRU is available at Whole Foods, Sprouts, Mollie Stones and other local stores.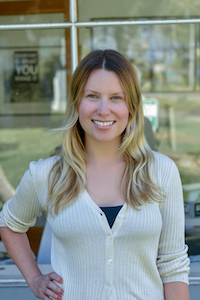 Kasia Pawlowska loves words. A native of Poland, Kasia moved to the States when she was seven. The San Francisco State University creative writing graduate went on to write for publications like the San Francisco Bay Guardian and KQED Arts among others prior to joining the Marin Magazine staff. Topics Kasia has covered include travel, trends, mushroom hunting, an award-winning series on social media addiction and loads of other random things. When she's not busy blogging or researching and writing articles, she's either at home writing postcards and reading or going to shows. Recently, Kasia has been trying to branch out and diversify, ie: use different emojis. Her quest for the perfect chip is never-ending.