Libraries are the true heart of a community. They are places where people can gather, read, learn and share new ideas.
There's been a dream — let's call it a 40-year-long dream — for the picturesque city of Larkspur to have its own grand library, complete with an outdoor community space and plenty of room for both indoor and outdoor programming including story time for kids, technology classes for older adults, study groups, reading programs and workshops.
Now, it looks like that dream is finally materializing.
If all goes well, Larkspur will have a new library complex by the end of 2025 at The Commons, situated at the corner of Rose Lane and Doherty Drive, that will consist of a 5,000 square-foot modern library, a public square and a community center, constructed in three phases.
Like so many projects in Marin County, this project has multiple players: the City of Larkspur, Larkspur Library Foundation, Larkspur Community Foundation, Friends of Larkspur Library and The Commons Foundation, or TCF for short.
While the desire for a new library has been around for years, it was a conversation at a cocktail party between Barbara Friday, Joe Jennings and Ann Morrison that kicked things into gear. The challenges ahead were clear. For starters, Larkspur's current library housed within city hall is not part of the publicly funded Marin County Free Library system — it is funded by the city and the library's foundation. In addition, Larkspur does not have a history of putting together public-private partnerships, therefore getting all parties involved to agree on the development process took more than a year.
Then, there was the funding issue. Knowing that private donations would be key, local citizens banded together to create The Commons Foundation, a citizen-led not-for-profit organization which was approved as the designated partner of the City of Larkspur to raise private funds from major donors as well community members in Larkspur and the surrounding communities.
Several prominent Larkspur residents have stepped up to help drive the private fundraising piece, including Jennings, Terry Berkemeier and Lori Lerner, Larkspur City Councilmember and former mayor Catherine Way and the president of Friends of the Larkspur Library, Barbara Friday. Collectively, TCF has a goal to raise $5 million from donors and community members by the end of 2022 in order to begin construction on phase one.
Designs for the library were created by architect Scott Lockard of Lockard Creative, who tragically passed away in summer 2021 when his motor scooter collided with a deer. Lockard's design included views of Mt. Tam and integration with the city's existing architecture, along with the capability to change certain areas of the building without having to alter its walls.
"The libraries of the future are not just book-centric, but are places where people can meet, use computers, socialize, teach kids and have book clubs." said Friday. And in a nod to the last two years: "they are also places where people can come and not feel isolated."
---
For more on Marin:
---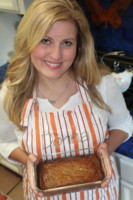 Donna Berry Glass is a freelance writer, editor and communications professional in Marin. When she's not writing, hiking up steep hills, driving her kid to sports practice or whipping up her famous banana bread, she and her family spend time in their cabin in Lake Tahoe. She avidly supports the California Academy of Sciences, a world class science museum and research institution, and Cedars which is heart, home and family to many of Marin's developmentally disabled adults.