Bring yourself, your family, and friends for a morning of service on Mount Tam! The rainy winter season is when some of the most important restoration work is completed, and when the need for volunteers is greatest. The rains provide a chance to plant native species in the watersheds and remove invasive species. The projects provide a wonderful opportunity for hands-on learning and many of our projects are family-friendly and open to volunteers of all ages. For groups of 10 or more, please contact One Tam directly to register at [email protected].
The event is rain or shine.
Projects and Locations:
Muir Woods
Join us in majestic Muir Woods to support a variety of projects in the Redwood Creek watershed, including planting, weeding, and deck flossing.  There is very limited parking for volunteers so please carpool or consider taking the Muir Woods shuttle from the Sausalito Pohono park and ride. If you wish to take the shuttle, you can reserve a spot for free by contacting us at [email protected].
Register here
Muir Beach
Where the mountain meets the sea, restoration at Muir Beach continues with planting and weeding. There is limited parking so please carpool or consider hiking or biking.
Register here
Upton Beach
Help clean up Upton Beach in the town of Stinson, and help protect marine life from harmful trash and keep one of Marin's most picturesque beaches looking great.
Register here
Age, Skills, What to Bring:
Volunteers of all ages are welcome.
Wear clothes that can get dirty. Long pants and closed-toe shoes are required. Bring layers for changing weather and rain gear if necessary.
Bring a personal water bottle and sunscreen.
No experience necessary. Training and tools will be provided. Fulfills community service requirements.
If You Go:
When: Saturday, February 3 from 9 a.m. to 1 p.m.
Where: Muir Woods, Muir Beach, Upton Beach, CA
Cost: Free
Visit onetam.org for more information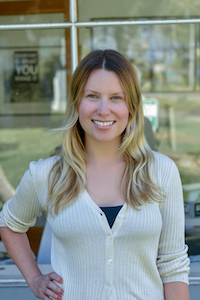 Kasia Pawlowska loves words. A native of Poland, Kasia moved to the States when she was seven. The San Francisco State University creative writing graduate went on to write for publications like the San Francisco Bay Guardian and KQED Arts among others prior to joining the Marin Magazine staff. Topics Kasia has covered include travel, trends, mushroom hunting, an award-winning series on social media addiction and loads of other random things. When she's not busy blogging or researching and writing articles, she's either at home writing postcards and reading or going to shows. Recently, Kasia has been trying to branch out and diversify, ie: use different emojis. Her quest for the perfect chip is never-ending.