In our February Tastemakers of Marin feature, I asked a dozen or so Marin Chefs where they like to eat when they are not cooking. Both of Heidi's restaurants, Insalatas and Marinitas both in San Anselmo came up high on the other chefs' lists of their favorites. For instance, Joanne Weir of Copita loves the lamb tacos at Marinitas and Aaron Wright of Tavern at Lark Creek basically likes everything on the bar menu at Marinitas, while Sol Hernandez's of Sol Food favorite all-time salad is the Fattoush at Insalatas … she's not alone with this pick! When I sent out my email for this piece – Heidi was the first to respond. I loved her descriptive answers, which show her personality, unfortunately for the print article we had to cut the responses to the restaurant name only. Enjoy reading the reasons behind Heidi's favorite picks.
Favorite appetizer: I really like the Fresh pea shoot dumplings at Harmony. Gotta have them every time I go.
Most creative salad: I had a delicious salad at Pizzalina the other day. It was so perfectly executed. The burrata cheese was at a perfect ripeness. Pears were also on point for ripeness and grilled spot on. Arugula seemed like it was just harvested. Most creative? Probably not. But done so well!
Go-to takeout: Wow, I gotta say that it's Insalata's take-out. I would bring home take-out from our joint all the time when my kids were home. Often the cry was… "Insalata's again!!"
Farm to table entrée: I would have to say Picco. I love their food, the space, the staff. They get it right and they honor the seasons with their eclectic cuisine.
Best signature cocktail: I am lightweight and didn't want to call out our restaurants again….! But, I really am very proud of our margaritas at Marinitas. The "Casa" and the "Supremo" margaritas are pretty darn perfecto!
Best gut bomb: Just had my first Michael's Sourdough sandwich this past summer and it was darn good. Salami, mortadella and swiss with the works. I LOVE italian charcuterie. Reminds me of my school sandwiches growing up. The monthly gut bomb for years at the restaurant was the supply of donuts on inventory morning. Strong coffee and several maple bars would usually do the trick to inspire the completion of that nasty but needed task.
Bringing out-of-towners: Always to Insalata's and Marinitas. That is where THEY want to go!
Romantic meal: Good question!
Favorite bar dining: Marinitas. A beef taco, guacamole, warm chips and a margarita, Mama Guadalupe! Nothing is better!
Celebratory dessert: Hands down the banana peanut butter cupcakes from Perfect Endings. They are given to me on my birthday and they are addictive! They are a Napa company but they ship everywhere.
Fish tacos at Marinitas
More on Heidi Krahling
I also like the way she answered her own questions -so I will leave as is: Enjoy!
Where were you born? Born in Pasadena and was raised in the avocado/citrus county of Ventura until I went off to college.
Who is your culinary hero I would have to say two people. Mary Risley was my culinary teacher and she really sharpened my skills and opened a lot of doors for wonderful cooking opportunities. Joyce Goldstein kicked my a** and made me think about flavors and taste and most certainly cemented my love for all things Mediterranean rather than just Italian.
Hobbies out of the kitchen Love to garden. Will love to hike again soon when my two new knees are fully recovered….hazards of the business.
First job as"head chef" I owned my first restaurant out of college so that was a real deal "head chef" job though in 1978 is was more of the "quiche and crepe era". Little restaurant in Bass Lake. First restaurant after cooking school a few years later was Butler's in Mill Valley, which is now Piatti's.
Off menu items? I think what customers order most "off menu" are lunch items at dinner and vice versa. They love our mussels and fries but we only have them at lunch.
Most difficult dish? Most difficult dish to duplicate are the ones that have been on the menu forever and that people eat day in and day out. The fattoush is a good example of this difficulty. There are customers who eat this multiple times per week. Throughout the year the lemon flavor changes, the tomatoes, herbs and romaine all have their seasonal peeks and valleys. The simplest of tasks of how much the cumin seed or pita is toasted or how well the cook mixed the dressing before tossing the salad makes such a difference. Chefs' often need a separate tutorial from me about this salad!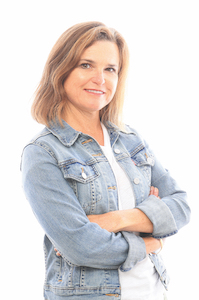 Mimi Towle has been the editor of Marin Magazine for over a decade. She lived with her family in Sycamore Park and Strawberry and thoroughly enjoyed raising two daughters in the mayhem of Marin's youth sports; soccer, swim, volleyball, ballet, hip hop, gymnastics and many many hours spent at Miwok Stables. Her community involvements include volunteering at her daughter's schools, coaching soccer and volleyball (glorified snack mom), being on the board of both Richardson Bay Audubon Center. Currently residing on a floating home in Sausalito, she enjoys all water activity, including learning how to steer a 6-person canoe for the Tamalpais Outrigger Canoe Club. Born and raised in Hawaii, her fondness for the islands has on occasion made its way into the pages of the magazine.