In the United States, 40 percent of food produced goes to waste at some stage in the supply chain:
from farm to fork to landfill. The most food — about 1 in 5 items — is squandered on farms just
because it's not pretty enough to be sold in supermarkets. Ben Simon, Ben Chesler, and Ron Clark
took issue with these alarming figures and founded Imperfect Produce. Imperfect Produce is a service
that takes cosmetically challenged fruits and vegetables (wrong shape, size or color or simply
surplus) and ships them to homes and offices at a significant discount. "By sourcing the produce
straight from farmers we pass on the savings to consumers," Chesler says. The produce tastes exactly
like store-bought, but may merely look a little off. "We have 50 farms we source from, split pretty
evenly between organic and conventional," he adds. Recently, Imperfect Produce began to deliver to
the whole Bay Area, including Marin. By 2017 the company plans to be delivering to every address in
California and it hopes to expand to every major U.S. city by 2019.
This article originally appeared in Marin Magazine's print edition with the headline: "Inner Beauty".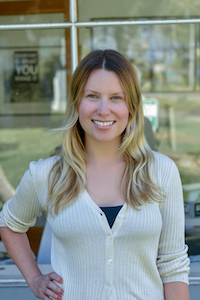 Kasia Pawlowska loves words. A native of Poland, Kasia moved to the States when she was seven. The San Francisco State University creative writing graduate went on to write for publications like the San Francisco Bay Guardian and KQED Arts among others prior to joining the Marin Magazine staff. Topics Kasia has covered include travel, trends, mushroom hunting, an award-winning series on social media addiction and loads of other random things. When she's not busy blogging or researching and writing articles, she's either at home writing postcards and reading or going to shows. Recently, Kasia has been trying to branch out and diversify, ie: use different emojis. Her quest for the perfect chip is never-ending.