Last November, when I had to track down a dozen or so chefs (did I mention it was the holidays) for our February Tastemakers of Marin article Justin gave me a run for my money. In fact I had to actually go to Murray Circle, dine on the delicious cioppino he makes, just to make sure we could get his answers. Oh, the trouble I go to for our readers…
Favorite appetizer: Oysters, cheese and charcuterie out at the Hog Island Oyster farm.
Most creative salad: Smoked herring salad with potatoes artichokes and mushrooms at Le Garage.
Go to takeout: Sol Food late night—a Cubano, a Mofongo and a coconut water.
Farm to table entrée: I always see the chefs from Picco at the Thursday market. The Marin Monday Menu always looks inspired.
Best gut bomb: Fish and chips at Fish in Sausalito.
Bringing out-of-towners: Tomales Bay Oyster Co. This is a excellent spot where a very diverse group of people gather. It is an amazing display of many different food cultures all intermingling with each other.
Romantic meal: Sushi Ran has a cool relaxed atmosphere that sets the tone for a great night.
Favorite bar dining: Bar Bocce has a stellar view off the patio.
Celebratory dessert: Ethan Howard's Chocolate tasting at Murray Circle. Hands down.
The House Charcuterie Selection with a Manhattan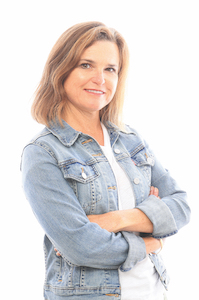 Mimi Towle has been the editor of Marin Magazine for over a decade. She lived with her family in Sycamore Park and Strawberry and thoroughly enjoyed raising two daughters in the mayhem of Marin's youth sports; soccer, swim, volleyball, ballet, hip hop, gymnastics and many many hours spent at Miwok Stables. Her community involvements include volunteering at her daughter's schools, coaching soccer and volleyball (glorified snack mom), being on the board of both Richardson Bay Audubon Center. Currently residing on a floating home in Sausalito, she enjoys all water activity, including learning how to steer a 6-person canoe for the Tamalpais Outrigger Canoe Club. Born and raised in Hawaii, her fondness for the islands has on occasion made its way into the pages of the magazine.