Motherhood in the new millennium—is it much different from motherhood in midcentury? Throughout the ages happy mommy hormones and good girlfriends have soothed common anxieties plaguing countless new moms. Support groups, however, have evolved to meet the needs of today's new mom.
Physically Fit
"Marin offers a fabulous selection of fitness programs where spit-up-flecked tees are de rigueur," says fitness enthusiast Hope Timberlake of Mill Valley. Timberlake leads most of the 75-minute Baby Boot Camp classes at Blackie's Pasture in Tiburon. These baby-in-tow sessions consist of cardiovascular and strength training with resistance tubing, abdominal exercises and stretching.
Besides the picturesque views of Richardson Bay, BBC offers free introduction classes at the Village at Corte Madera. Timberlake also suggests Bump Fitness: pre- and postnatal programs at Bay Club Marin created by nationally recognized fitness expert Megan Flatt. Classes include weight training, yoga and Pilates, aquatic exercise and cycling classes for the new mom looking to burn calories in a safe, nonjudgmental milieu. Need motivation? Check out babybootcamp.com or bumpfit.com.
Mentally Fit
Whether you're a published author, a sporadic freelancer or a journal junkie, writing is therapy. The Writing Mamas Salon, led by Dawn Yun of San Rafael, meets on the second Sunday of every month at Book Passage from 6 to 8 p.m. "The salon is a warm, encouraging and supportive place for members to talk about motherhood and writinghood and to have a neighborhood in which to do both," says Yun. "And, as with the best of neighbors and the best of friends, there is much laughter and a real sense of community." They also have inspiring speakers, including Joyce Maynard on May 27. Inspired? Go to writingmamas.com and get started.
Fiscally Fit
Amy Keroes of Mill Valley started an online community on behalf of the millions of women who by choice or necessity have kept working. Mommytrackd.com offers practical tips on how to "Get Organized," "Stay Connected," "Take Shortcuts" and "Shop Online," all without forgetting to "Treat Yourself" from time to time.

Hope Timberlake leading a Baby
Boot Camp session at Blackie's Pasture.
---
Marin Mothers' Groups
Urged by veteran moms to join a mothers' group just before she gave birth to her first child, Caroline Nelson of Peacock Gap heeded their advice. She joined Southern Marin Mothers' Club while she was still pregnant and living and working as a real estate agent in Mill Valley. "I can't imagine not having had that support system with a group of women who completely understood all the very strong emotions one goes through when one becomes a mother," Nelson says. She not only participated in her playgroup but eventually stepped up to serve on the board. "My experience has been very rich and satisfying, and now wherever I go, I know so many people, all through SMMC. I am thankful that I listened to my friends who suggested I join a mothers' group; it has opened up a whole new community for me."
Looking for a Group?
Corte Madera/Larkspur Mothers' Club: Playgroups and monthly meetings, 415.451.7234, cmlmc.org
MOPS (Mothers of Preschoolers): Inspirational speakers and monthly meetings, 415.485.1497
Novato Mothers' Club: Playgroups, outings and a support group, 415.458.4203, novatomothersclub.com
Ross Valley Mothers' Club: Playgroups and family outings, 415.721.4576, rvmc.net
San Rafael Mothers' Club: Meetings, 415.451.7355
Southern Marin Mothers' Club: Meetings for mothers in Sausalito, Marin City, Mill Valley, Tiburon and Belvedere, 415.273.5366
Marin Parents of Multiples Club: Educational, social and emotional support for parents of multiples, mpomc.org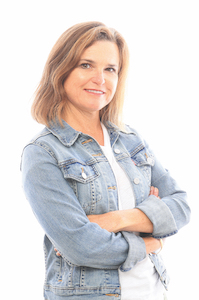 Mimi Towle has been the editor of Marin Magazine for over a decade. She lived with her family in Sycamore Park and Strawberry and thoroughly enjoyed raising two daughters in the mayhem of Marin's youth sports; soccer, swim, volleyball, ballet, hip hop, gymnastics and many many hours spent at Miwok Stables. Her community involvements include volunteering at her daughter's schools, coaching soccer and volleyball (glorified snack mom), being on the board of both Richardson Bay Audubon Center. Currently residing on a floating home in Sausalito, she enjoys all water activity, including learning how to steer a 6-person canoe for the Tamalpais Outrigger Canoe Club. Born and raised in Hawaii, her fondness for the islands has on occasion made its way into the pages of the magazine.