Ask any longtime floating home resident and they'll tell you about the toadfish, or more likely, they'll tell you about its mating call. A steady drone that lasts all summer long, the song of the toadfish (aka the "plainfin midshipman") has triggered many unlikely conspiracy stories over the years, on matters ranging from aliens to secret experiments by the Army Corps of Engineers.
Then, in the mid-'80s, scientists realized that the sound, which is actually muscles vibrating 6,000 times a minute, came from the toadfish. A festival was created in their honor, but the biology behind their call remained a mystery until 2004.
Joseph Sisneros, a University of Washington researcher, and Andrew Bass, a neuroscientist at Cornell, discovered that female fish who responded most eagerly to the sound were full of estrogen in its natural form, called estradiol, and that males whose humming was strongest were full of testosterone. Some of the most virile males could call for up to an hour, effectively acting as loudspeakers and attracting females who had sufficient hormone levels. Annoyance aside, there is another downside to the call — it attracts sharks.
This article originally appeared in Marin Magazine as "Call of the Wild".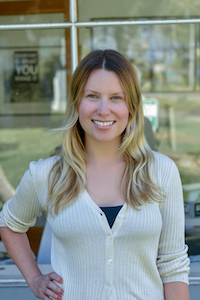 Kasia Pawlowska loves words. A native of Poland, Kasia moved to the States when she was seven. The San Francisco State University creative writing graduate went on to write for publications like the San Francisco Bay Guardian and KQED Arts among others prior to joining the Marin Magazine staff. Topics Kasia has covered include travel, trends, mushroom hunting, an award-winning series on social media addiction and loads of other random things. When she's not busy blogging or researching and writing articles, she's either at home writing postcards and reading or going to shows. Recently, Kasia has been trying to branch out and diversify, ie: use different emojis. Her quest for the perfect chip is never-ending.