As we ponder whom and what to be grateful for this holiday season, consider Dr. Edgar Wayburn. A leading force in establishing and expanding Point Reyes National Seashore, Golden Gate National Recreation Area and Mount Tamalpais State Park—about 200,000 acres, all told—he's remained low-profile in his highly effective approach to protecting public land. While the Bay Area was his focus, the five-time Sierra Club president also strove to preserve wilderness nationwide. A San Francisco Chronicle profile marking his centennial birthday last year credited him with saving 100 million acres of mountains, meadows and rivers in California and Alaska—a million acres per year of his life.
Wayburn's efforts started nearly half a century ago, as developers were gaining momentum on projects like Marincello, the planned community that would have brought over 25,000 new homes, high-rise apartments, restaurants and hotels to the Marin Headlands, put a Marine World water park on Mill Valley's Richardson Bay, and built a six-lane freeway between Highway 101 and Tomales Bay. Methodically, he worked with community leaders and politicians, attending countless meetings locally and in Washington, D.C., in an effort to stanch the mid-century development craze. The secret to his longevity and success? He doesn't have one, daughter Cynthia Wayburn attests. "He has hiked, walked or run almost every day of his life," she says. "Throughout his life he has exercised his mind equally, working as a physician through his 83rd year and as a conservationist up through 99 years of age—two simultaneous jobs for over 40 years."
Having just celebrated birthday number 101 in September, he is living proof of a recent Buck Institute finding: giving can increase life span. Because of his generosity and dedication, generations of Marinites will be able to enjoy a walk in the woods or stroll on a deserted beach.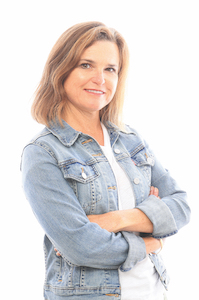 Mimi Towle has been the editor of Marin Magazine for over a decade. She lived with her family in Sycamore Park and Strawberry and thoroughly enjoyed raising two daughters in the mayhem of Marin's youth sports; soccer, swim, volleyball, ballet, hip hop, gymnastics and many many hours spent at Miwok Stables. Her community involvements include volunteering at her daughter's schools, coaching soccer and volleyball (glorified snack mom), being on the board of both Richardson Bay Audubon Center. Currently residing on a floating home in Sausalito, she enjoys all water activity, including learning how to steer a 6-person canoe for the Tamalpais Outrigger Canoe Club. Born and raised in Hawaii, her fondness for the islands has on occasion made its way into the pages of the magazine.