A recent surge in fentanyl overdoses in the county has prompted an initiative to make the antidote drug naloxone more available to the public through pharmacies. Naloxone, often marketed as Narcan, can help reverse the rise in opioid overdose deaths. "We've been fighting the opioid crisis for several years now, but the trend of fentanyl use among younger people is particularly alarming," says county Public Health Officer Dr. Matt Willis.
California law allows pharmacists to hand out naloxone without a doctor's prescription directly to people who request it — most insurance plans cover the cost of the medication. "If 100 percent of our pharmacies offered naloxone, it would be a big step," says Dr. Jeff DeVido, chief of addiction services for the Marin County Department of Health and Human Services. In 2017, DeVido trained police officers in the use of naloxone and today law enforcement officers throughout Marin carry the lifesaving medication. Some Marin schools and libraries have naloxone on site, as do certain community service organizations like San Rafael's Marin Treatment Center and Corte Madera's Spahr Center.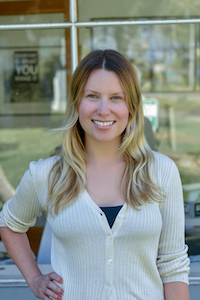 Kasia Pawlowska loves words. A native of Poland, Kasia moved to the States when she was seven. The San Francisco State University creative writing graduate went on to write for publications like the San Francisco Bay Guardian and KQED Arts among others prior to joining the Marin Magazine staff. Topics Kasia has covered include travel, trends, mushroom hunting, an award-winning series on social media addiction and loads of other random things. When she's not busy blogging or researching and writing articles, she's either at home writing postcards and reading or going to shows. Recently, Kasia has been trying to branch out and diversify, ie: use different emojis. Her quest for the perfect chip is never-ending.