As we consider our blessings this holiday season, we've asked readers to talk about some of theirs. And for many, being able to give time, money or necessary items to those in need is the best gift of all. Here they describe a few of their favorite local charities.
Toys for Tots!
Rick Addicks
Engineer, Ross Fire Engine 18, and Local 1775 Board Member, Bel Marin Keys

For over 12 years, I have been a firefighter in Marin County, first as a volunteer in Stinson Beach, and for the last seven years full-time with the Ross Fire Department. Each of Marin's 13 professional fire departments has a membership association with its own individual projects and favorite charitable causes. Additionally, almost all 400 of us from around the county belong to Marin Professional Firefighters, IAFF Local 1775. Every holiday season, Local 1775 and our individual associations partner with the United States Marines in a Toys for Tots drive, a great program that provides new toys to less advantaged children. Donation bins can be found at every firehouse in the county. If you want to learn more about your particular department's association activities, don't hesitate to call or drop by our firehouses and speak to your firefighters. We encourage you to get to know us and what we do. iaff1775.org
City of Dreams
Chelsea Hardesty, Tiburon
I was inspired by the work that City of Dreams was doing with children living in San Francisco's low-income housing communities and seeing the positive impact this organization is having on their lives. Founded in 2004 by Mill Valley resident Marty Higgins, CoD has a mission to help these children build brighter futures and to end the generational poverty cycle in San Francisco's most challenged neighborhoods. Through mentoring and year-round experiential learning events, CoD is helping these kids become caring, responsible adults. I currently serve on the fundraising board and also donate a portion from all transactions of my business to CoD. My goal is to bring City of Dreams to the children of Marin County who might need its services. Last year we delivered the joy of the holidays to 585 children and this year we're aiming for 700, so we need your help. Sponsor a family by fulfilling wish lists, host a toy bin at your office, or make a cash donation. city-of-dreams.org
Homeward Bound of Marin
Jean Taylor, Mill Valley
Homeward Bound provides shelter to homeless families and adults, along with job training and other services. I've been involved with them since 1989, when I joined the Marin County Commission on Homelessness. What inspires me are the personal stories of residents, their courage and resilience, and the dedication and creativity of the staff. For the holidays, they appreciate gift cards for Safeway or other grocers, Gap, Target, casual restaurants, movie theaters or retailers like Crate & Barrel. hbofm.org
Marine Mammal Center
Stacy Bezyack, Sausalito
I've been volunteering with the Marine Mammal Center for over eight years. Not only do we rescue and care for stranded seal and sea lion pups, but the researchers' studies on health issues affecting our patients translates to human health. TMMC needs to purchase a 1,000-gallon aquaculture system to maintain live feeder fish for its young seal and sea lion patients. Teaching malnourished pups how to eat live fish helps the rehabilitation process and gets them back out into the ocean quicker. The system costs around $7K. In addition, the Adopt-a-Seal program provides food and care for the patients. marinemammalcenter.org
Marin Agricultural Land Trust
Elizabeth Ptak, Inverness
As I live in Inverness, I can start each day by looking across Tomales Bay at farmland protected by Marin Agricultural Land Trust. I sometimes wonder what would happen if the land in West Marin were developed. Without the land, there would be no farms. These farmers need help preserving this historic and productive land, which is why I have been a dedicated employee at MALT for 15 years. MALT works with family farmers and ranchers to provide a conservation alternative to the sale or subdivision of their land, but we need everyone's help. This holiday season, let your friends and family be part of preserving Marin's beautiful and productive farmland. Give them a "green" gift membership in Marin Agricultural Land Trust, which entitles them to discounts on MALT's Hikes & Tours to visit Marin family farms. malt.org
Ambassadors of Hope
Zara Babitzke, Mill Valley
In 2005, I founded Ambassadors of Hope and Opportunity (AHO) to help stem a national crisis of homeless young adults, who in Marin County were without families or resources. Since then, AHO has successfully assisted over 775 young adults. We are a grassroots nonprofit organization that receives no local, state or federal funding or (help from) the foster youth and mental health funding streams. As such, we rely on the generous donations of individuals, businesses, faith communities and small foundations to achieve our mission. ahoproject.org
Whistlestop
Ginny Preston, Mill Valley
Working at Whistlestop, I am rewarded every day with an unexpected smile, a comment, a simple reaction to a compliment. Being an older adult, I know that, for me, pleasure comes from making other older adults feel younger in some way. It's not that difficult. The Whistlestop mission is all about reaching out to make older adults feel young again, and we do it in so many ways, from social clubs to computer labs to language and yoga classes. As we approach the holiday season, I encourage you all to experience Whistlestop's Programs and Services. Whistlestop genuinely appreciates adult volunteers who can help older adults live active, productive lives, and to remain independent as long as possible. We can specifically use your skills as a musician, a greeter, a lunch cashier, a food prep assistant, a fundraising phone caller, a translator for marketing and information materials, or as a teacher to lead a class. thewhistlestop.org
Nancy's List
Cheryl Popp, Sausalito
I became involved with Nancy's List two years ago. It is a community-based support program offering resources for cancer survivors and those who care for them. It ramps up its outreach over the holidays, doing what (participants) do best: taking care of neighbors and those in need. This holiday season we have a few opportunities to get involved: our holiday card program with elementary school classes produces holiday cards that are distributed to cancer patients in the hospitals and at home. Also there's our fund-a-holiday evening, when many businesses opt to underwrite a night of holiday entertainment — whether it's a restaurant dinner, a comedy night, music, theater or dance — for cancer survivors who are often stretched for basic survival funds and can't afford an evening out.
nancyslist.org
Ritter Center
Diane Linn, San Rafael
In the spring of 2008, I became the executive director of Ritter Center, the 30-year-old agency that serves working poor and homeless people in Marin. We provide food, clothing, and health and housing programs and (have) established a new commitment to help build self-sufficiency and house homeless people. What inspires us to continue is watching families with kids and homeless clients get what they really need. We watch people get better! This holiday season, we need help from the community to support and expand our food and support programs (and are) encouraging people to purchase Family Food Program Gift Cards, which can be used year round. rittercenter.org
Family Service Agency of Marin
Bill Damon, Novato
Back in 1990, I had no idea when I attended the Suicide Prevention Hotline training that I would be spending every Sunday night for the next 19 years answering crisis calls. I feel blessed to work with such great people at the hotline. We speak to the part of the callers that wants to live. They call us because they're searching for a way out of the pain they're experiencing. At those times, I feel like I'm making a difference. This season some things the Family Service Agency of Marin needs are Northgate Shopping Center gift cards to include in gift bags for child victims of sexual and physical abuse, Target or Kohl's gift cards to purchase warm winter clothes and shoes, Safeway gift cards for holiday meals for families who otherwise could not afford them, and toys that have been wrapped. fsamarin.org
Sunny Hills
Dawn Zierk, Tiburon
I got involved with Sunny Hills because I have seen the amazing transformation of the kids they serve. These are children who were dealt a difficult hand in life and it's important to give them the opportunity to become productive members of society. This holiday season our wish list is long, consisting of movie theater gift cards; cool apartment stuff (full-length mirrors, IKEA gift cards); video games (Xbox, PS3, PSP); hoodies (for young adult men, sizes L, XL and XXL); new kitchen supplies; new bed linens; iPods,
gender-neutral baby gear and, of course,
gift cards. sunnyhillsservices.org
WildCare
Mary Blake, San Anselmo
Being able to volunteer at WildCare has given me much more than the time I have devoted to it: self-confidence and strength; work with others toward a common, positive goal; new ways to observe; and the chance to repair some of the damage humans
have done to the wild. WildCare leads the way in showing Bay Area people how to live well with wildlife through a complete cycle of respectful, practical and humane programs in wildlife rehabilitation and environmental education. This holiday season we need nuts in shells (no peanuts or pistachios), snugglesafe microwave heat pads, mature pyracantha plants in pots, paper towels, facial tissues, copy paper, unflavored Pedialyte, wild bird seed and then, from an extra-generous Santa — a brand–new large-capacity personal computer for website management and video editing; specs available on request. wildcarebayarea.org
Hospice by the Bay
Cheryl Wilkins, Larkspur
Founded as a nonprofit organization in 1975, Hospice by the Bay provides compassionate, high-quality end-of-life care and grief counseling to the communities of Marin, San Francisco, San Mateo and Sonoma counties. I've been the volunteer coordinator for over five years and have been inspired by the dedication and commitment. This year, Hospice by the Bay hopes to find more dedicated, caring volunteers to support our vital programs: 1) those who work directly with our patients, families and caregivers at the bedside, offering companionship, practical help, bodywork, music and animal social visits, and 2) those who support our important mission by helping at fundraising events, staffing our Marin thrift stores and used book sales, and doing office work in any of our three sites. As one volunteer told us, "I do other volunteer services, but Hospice by the Bay is the crown jewel." hbtb.org

Helpful Events
11th Annual Gingerbread House Decorating Party
This fun-filled event for the whole family includes guidance from pastry chefs, lots of candy, snacks, champagne (and nonalcoholic drinks) and entertainment and, of course, your own beautifully decorated gingerbread house to take home. December 5, at Whistlestop's own Jackson Cafe, 930 Tamalpais Ave. (San Rafael). 415.456.9062, thewhistlestop.org
Wender Weis Foundation Holiday Heroes
Meet with athletes including Kristi Yamaguchi, Brandi Chastain and Vernon Davis and enjoy a silent auction to help fund the Junior Giants Baseball Program, the 49ers Academy, Raphael House, Holy Family Day Home and the S.F. Child Abuse Prevention Center. Dec. 7, the Golden Gate Club (SF). 650.321.4142, wenderweis.org
Raphael House Shelter
Eat, Drink and Be Hopeful Taste some of the top food and wine the Bay Area has to offer; see a fashion and trunk show. December 9, Officers' Club, Fort Mason (SF). 415.345.7262, raphaelhouse.org
City of Dreams' Day of Giving
This event helps spread the spirit of the holiday season to children and families who would otherwise go without. December 18 and 19 (SF),
city-of-dreams.org
Lifehouse Annual Holiday Party
The local nonprofit has been serving developmentally disabled individuals for over 50 years. Bring a scarf to this annual event to help keep the group's clients warm. December 18, San Rafael Recreation Center (San Rafael). 415.472.2373, lifehouseagency.org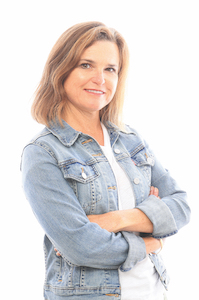 Mimi Towle has been the editor of Marin Magazine for over a decade. She lived with her family in Sycamore Park and Strawberry and thoroughly enjoyed raising two daughters in the mayhem of Marin's youth sports; soccer, swim, volleyball, ballet, hip hop, gymnastics and many many hours spent at Miwok Stables. Her community involvements include volunteering at her daughter's schools, coaching soccer and volleyball (glorified snack mom), being on the board of both Richardson Bay Audubon Center. Currently residing on a floating home in Sausalito, she enjoys all water activity, including learning how to steer a 6-person canoe for the Tamalpais Outrigger Canoe Club. Born and raised in Hawaii, her fondness for the islands has on occasion made its way into the pages of the magazine.