In August this year Macy's announced a pilot program with online reseller thredUP to start selling used clothing in 40 Macy's locations across the country. Not to be outdone, J.C. Penney issued a statement shortly after, committing to 30 thredUP outposts in its stores. It's clear that the big traditional retailers — which have been plagued with mass closings and falling profits — are hoping to capitalize on the reseller trend, especially given its popularity with younger generations. Good for the earth and kind to your wallet, the secondhand apparel market is presently estimated at $24 billion and is expected to grow to $51 billion in five years. Millennials and Gen Z shoppers are spurring this boom, adopting secondhand wear 2.5 times faster than other age groups are. Here are some up-to-date definitions of the market sectors included, courtesy of San Francisco–based thredUP. Go to this magazine's website for our roundup of the best secondhand stores in Marin.
Secondhand
All used apparel; includes resale, thrift and donation shops.
Donation and Thrift
A sector of the broader secondhand market that includes traditional outlets such as Goodwill, Salvation Army and yard sales. Sales are conducted primarily but not exclusively offline.
Resale
A category of the broader secondhand market that includes more curated product assortments, sometimes higher end. Examples include online sources like thredUP and TheRealReal as well as upscale physical players like Crossroads Trading Company, Wasteland and Buffalo Exchange.
Secondhand Products
Used apparel, footwear, accessories, books, furniture, and entertainment and beauty products.
For more info on Marin secondhand, check out our article Secondhand for a Better Land.
This article originally appeared in Marin Magazine as "Retro Redo".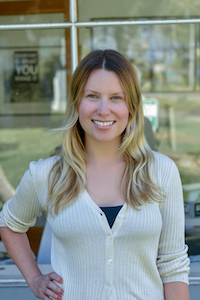 Kasia Pawlowska loves words. A native of Poland, Kasia moved to the States when she was seven. The San Francisco State University creative writing graduate went on to write for publications like the San Francisco Bay Guardian and KQED Arts among others prior to joining the Marin Magazine staff. Topics Kasia has covered include travel, trends, mushroom hunting, an award-winning series on social media addiction and loads of other random things. When she's not busy blogging or researching and writing articles, she's either at home writing postcards and reading or going to shows. Recently, Kasia has been trying to branch out and diversify, ie: use different emojis. Her quest for the perfect chip is never-ending.