There has been a lot of exciting whale activity in the bay recently. Porpoises have made a come back and humpback whales have been entering the confines of the Golden Gate Bridge to feed. Needless to say, they've been making quite a splash. Look forward to our October Currents section to learn more about the humpbacks, but in the meantime, head over to the Marine Mammal Center this Sunday to learn about other top predators: sharks and orcas. The size, strength and skills of the ocean's top predators are simply one of a kind. The Marine Mammal Center's free ocean-inspired series is led by education experts who also recommend teaming up for free classroom programs at 12 p.m. and 2 p.m. with a docent-led tour at 11 a.m., 1 p.m. or 3 p.m. for a truly immersive experience.
If You Go:
When: Sunday, September 11 from 10 a.m. to 5 p.m.
Where: Fort Cronkhite 2000 Bunker Road, Sausalito
Cost: Free
Please be aware that events may occasionally be cancelled or postponed by the promoter. We always suggest you contact the promoter or venue to confirm for a particular day.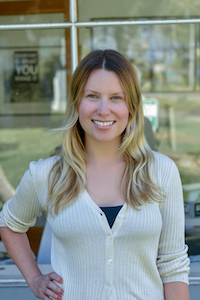 Kasia Pawlowska loves words. A native of Poland, Kasia moved to the States when she was seven. The San Francisco State University creative writing graduate went on to write for publications like the San Francisco Bay Guardian and KQED Arts among others prior to joining the Marin Magazine staff. Topics Kasia has covered include travel, trends, mushroom hunting, an award-winning series on social media addiction and loads of other random things. When she's not busy blogging or researching and writing articles, she's either at home writing postcards and reading or going to shows. Recently, Kasia has been trying to branch out and diversify, ie: use different emojis. Her quest for the perfect chip is never-ending.