Keeping up with the current technological demands we face at work and beyond can be daunting. Fortunately, the Community Media Center of Marin (CMCM) is here to lend a hand. The nonprofit organization, led by Jill Lessard, an award-winning network television publicist, provides Marin residents with access to communication technologies, media training and the latest digital tools to create original content for cable TV, online media and personal use. Marin TV, viewable online and reaching more than 70,000 Marin households, is also operated by CMCM. Interested in bolstering your skills? Here are some of the workshops. Prices reflect member rates.
Core Workshop
Basic Field Camera Production
3 sessions – $105
Basic Studio Production
4 sessions – $140
introduction to Final Cut
Pro X – 3 sessions – $105
Advanced Workshops
Preproduction
1 session – $35
Three – Point Lighting
1 session – $35
Screenwriting
3 sessions – $105
Additional Courses
DSLR Video Boot Camp
1 session – $35
Introduction to After Effects
1 session – $35
Photoshop
3 sessions – $105
This article originally appeared in Marin Magazine's print edition under the headline: "Media Mavericks".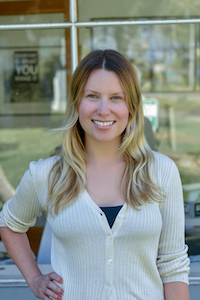 Kasia Pawlowska loves words. A native of Poland, Kasia moved to the States when she was seven. The San Francisco State University creative writing graduate went on to write for publications like the San Francisco Bay Guardian and KQED Arts among others prior to joining the Marin Magazine staff. Topics Kasia has covered include travel, trends, mushroom hunting, an award-winning series on social media addiction and loads of other random things. When she's not busy blogging or researching and writing articles, she's either at home writing postcards and reading or going to shows. Recently, Kasia has been trying to branch out and diversify, ie: use different emojis. Her quest for the perfect chip is never-ending.