Festivals are having their heyday. From Oysterfest to an Electronic Sriracha Festival, it seems like just about every place and every food has a specific jamboree. They're propagating at an alarming rate, too, spawning clothing lines and stretching over the course of two weekends. But not all festivals are monsters, cause let's face it –– at their heart, they're just gatherings of people who enjoy the same things and want to do that together.
A perfect example of such an event is the Mill Valley Wine, Beer & Gourmet Food Tasting Festival. This year marks the fest's 36th go at it, and it's been sponsored by Mill Valley Market since the beginning. How's that for commitment? You can expect wine from over 65 wineries, but if you're more of a beer drinker, over 11 different brews will be on site to quench your thirst (for beer). And since it's is a wine, beer and gourmet food fest, local favorites and a great deal of fine food producers will also be on hand to make sure you get your fill. All of the proceeds will be going to the Mill Valley Chamber of Commerce and Kiddo! and the Mill Valley Schools Community Foundation. So come out and get in the festival spirit, just leave your rayon fringe top at home, please.
If You Go:
When: Sunday, June 4, 1–4 p.m.
Where: Mill Valley Depot Plaza 85 Throckmorton Ave.
Tickets: $45-65
millvalley.org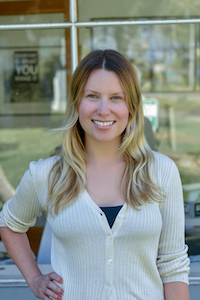 Kasia Pawlowska loves words. A native of Poland, Kasia moved to the States when she was seven. The San Francisco State University creative writing graduate went on to write for publications like the San Francisco Bay Guardian and KQED Arts among others prior to joining the Marin Magazine staff. Topics Kasia has covered include travel, trends, mushroom hunting, an award-winning series on social media addiction and loads of other random things. When she's not busy blogging or researching and writing articles, she's either at home writing postcards and reading or going to shows. Recently, Kasia has been trying to branch out and diversify, ie: use different emojis. Her quest for the perfect chip is never-ending.