While it's not as famous as Mount Tamalpais, standing at 1,558 feet, Marin's fifth highest peak is nothing to scoff at — in fact, Mount Burdell has plenty of notable features and a rich history. From the serpentine soils and fertile grasslands near San Marin Drive, to the seasonal pond that is Hidden Lake, you can explore this area for days. Find out more about how this area came to be what it is today on a ranger-led hike this weekend which will focusing on mass movement and geomorphology. Learn about the old quarry operations at this location which left holes and heaps of slag rock where a peak may have once existed. This event is ideal for all ages, but is considered moderate to strenuous. Wear comfortable athletic clothing and sturdy shoes and don't forget to bring water and lunch. Healthy snacks and extra water will be provided, however. Friendly dogs are welcome, but must be leashed. Rain or heavy winds will cancel.
If You Go:
When: Sunday, January 17 from 10am to 2:30pm
Where: Mount Burdell Preserve Fieldstone Dr. then right on Butterfield Meet at the end of Butterfield in Novato
Cost: Free
Please be aware that events may occasionally be cancelled or postponed by the promoter. We always suggest you contact the promoter or venue to confirm for a particular day.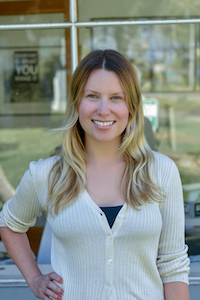 Kasia Pawlowska loves words. A native of Poland, Kasia moved to the States when she was seven. The San Francisco State University creative writing graduate went on to write for publications like the San Francisco Bay Guardian and KQED Arts among others prior to joining the Marin Magazine staff. Topics Kasia has covered include travel, trends, mushroom hunting, an award-winning series on social media addiction and loads of other random things. When she's not busy blogging or researching and writing articles, she's either at home writing postcards and reading or going to shows. Recently, Kasia has been trying to branch out and diversify, ie: use different emojis. Her quest for the perfect chip is never-ending.