For our February Marin Tastemakers article I reached out to a dozen of Marin's top chefs to see where they like to eat when they aren't in their own kitchens including Oliver Souvestre of Le Garage. Many of the other chefs, chose Le Garage as their top pick. Scott Howard chose the Tarte Tatin as his favorite dessert, Justin Everett included the smoked herring salad with potatoes, artichokes and mushrooms as his favorite salad, Scott Whitman gave the duck confit or mussels his nod for most romantic meal and Roland Passot nominated the squash blossoms suffed with crab from Le Garage as his favorite appetizer in the county.
Favorite appetizer: Oysters Bingo at Buckeye.
Most creative salad: Lobster Salad with grilled peaches, butter lettuce, white corn, watermelon radishes and meyer lemon vinaigrette at Le Garage in Sausalito.
Go to takeout: Pizzeria Picco.
Farm to table entrée: The Cheeseburger at Belcampo Meat Company in Larkspur.
Best signature cocktail: The spicy Bloody Mary at Terrapin Crossroads.
Best gut bomb: Coffee Crusted Ribeye was gorgonzola, bacon and twice baked potatoes at Bungalow 44 in Mill Valley.
Bringing out-of-towners: Sushi Ran.
Romantic meal: El Paseo — Creekstone Cowboy Ribeye for two.
Favorite bar dining: Beerworks Mill Valley.
Celebratory dessert: Key Lime Pie at Buckeye.
White wine and mussels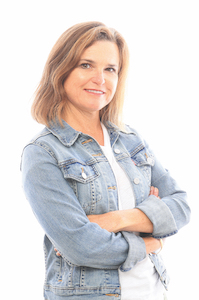 Mimi Towle has been the editor of Marin Magazine for over a decade. She lived with her family in Sycamore Park and Strawberry and thoroughly enjoyed raising two daughters in the mayhem of Marin's youth sports; soccer, swim, volleyball, ballet, hip hop, gymnastics and many many hours spent at Miwok Stables. Her community involvements include volunteering at her daughter's schools, coaching soccer and volleyball (glorified snack mom), being on the board of both Richardson Bay Audubon Center. Currently residing on a floating home in Sausalito, she enjoys all water activity, including learning how to steer a 6-person canoe for the Tamalpais Outrigger Canoe Club. Born and raised in Hawaii, her fondness for the islands has on occasion made its way into the pages of the magazine.