Like changing the oil regularly in a car, giving the body's internal organs a chance to clear out what doesn't belong there is a maintenance program with proven results. "Spring is the time for growth and renewal, and according to traditional Chinese medicine it is the season that corresponds to the liver, the master cleansing organ," says Neka Pasquale, an herbalist, state-licensed acupuncturist and certified traditional Chinese nutritionist. Pasquale, who has co-owned Evo Spa in Strawberry Village with her mother for nearly seven years, has just introduced a juice cleanse regimen available through her new business, Urban Remedy. "I wanted to create a cleanse that was effective and that tastes delicious — a cleanse for foodies utilizing only organic produce," she explains. Interested? You can start the program — which offers cleanses of one to seven days that begin at $70 per day — by stopping in at Evo Spa or visiting urbanremedy.com.
How did you become interested in nutrition? Being good Marin hippies, my parents exposed me to all kinds of herbal remedies and alternative healing. When my skin broke out for the first time, I read that burdock root was good for skin. I bought some, and it worked. It's a great blood purifier and a remedy I still use with my patients today.
How many different flavors of juices do you offer? Our most popular cleanse offers six different daily juices and shakes. We also offer seasonal juices. Right now, we have a pink lemonade made from red cabbage, apple, ginger and lemon juice — and it's delicious.
What are the specific functions for each juice? The first is green and alkalizes the body, boosts energy and cleanses the cells. The second is a purple antioxidant-rich spicy acai lemonade that stimulates the metabolism. Third is a cucumber-mint-cilantro elixir, which flushes excess water and pulls heavy metals from the body. The fourth is a mix of apple, carrot, beet and greens, with lemon and ginger juice added to cleanse the liver. That's followed by an organic berry–chia seed shake, which is great for raising energy levels. It's high in omega-3 fatty acids and antioxidants, plus it contains protein. The last drink of the day is a vanilla-cinnamon nut milk made with either cashews or almonds. It's a soothing, calming dessert-style drink rich in minerals that tastes divine.
What is your recommended duration for a juice cleanse? One day, once a month is a great introduction, as well as a great way to maintain the benefits of a longer cleanse.
How often do you make the juices? Three days a week, on Sundays, Tuesdays and Fridays.
How long do the juices last? Three to four days. We use a method of extraction that guarantees minimal mixing with air, resulting in very slow oxidation and the preservation of three to five times the vitamins and minerals of juices pressed in other machines.
Urban Remedy's juices are available at Evo Spa or can be delivered in Marin and San Francisco.
Spring Liver Tonic
This juice contains dandelion greens, which gently detoxify the liver while promoting optimal liver function. It also creates a more alkaline (anti-cancer, immunity-boosted) body.
Ingredients (all organic):
1/2 bunch dandelion greens
4 cups spinach
4 carrots
1/2 cucumber
5 stalks celery
1/2 lemon, peeled
Feed bunched-up dandelion greens and spinach into a juicer, and blend. Next, add 3 of the carrots, cucumber, celery and lemon, adding the final carrot at the end to push the last of the ingredients through the juicer.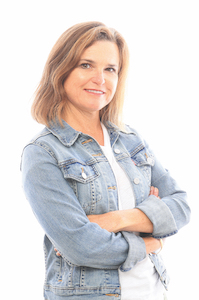 Mimi Towle has been the editor of Marin Magazine for over a decade. She lived with her family in Sycamore Park and Strawberry and thoroughly enjoyed raising two daughters in the mayhem of Marin's youth sports; soccer, swim, volleyball, ballet, hip hop, gymnastics and many many hours spent at Miwok Stables. Her community involvements include volunteering at her daughter's schools, coaching soccer and volleyball (glorified snack mom), being on the board of both Richardson Bay Audubon Center. Currently residing on a floating home in Sausalito, she enjoys all water activity, including learning how to steer a 6-person canoe for the Tamalpais Outrigger Canoe Club. Born and raised in Hawaii, her fondness for the islands has on occasion made its way into the pages of the magazine.