For February's Tastemakers of Marin story, I interviewed top Marin chefs about the restaurants they frequent when they aren't cooking in their own. Sammy Hagar may not be a chef, but he knows a thing or two about restaurants—he owns Sammy's Beach Bar and Grill as well as Cabo Wabo Cantina in Cabo San Lucas. Most recently, Hagar and chef Tyler Florence set their sites on the historic El Paseo in Mill Valley, which they reopened as El Paseo House of Chops. Read on to see where Hagar eats when he's not dining at his self-made steakhouse.
Sammy Hagar
Favorite appetizer: Grilled octopus with pork belly and fried egg—Poggio, Sausalito
Most creative salad: Tableside Caeser at Marin Joe's
Go to takeout: El Palmar Burritos & Tacos—San Rafael
Farm to table entrée: Nick's Cove—oysters
Best signature cocktail: Sammy's Shark Bite—Sweetwater Mill Valley
Best gut bomb: Best Lil' Pork House—pulled pork sandwich with fried okra—San Rafeal
Bringing out-of-towners: El Paseo—Mill Valley
Romantic meal: Rose champagne , veal chop , whipped potatoes and a red burgundy. Plus the chocolate cream pie—El Paseo
Favorite bar dining: Sushi Ran—Sausalito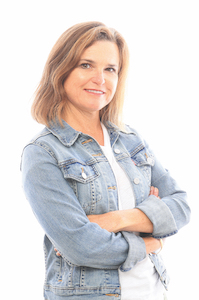 Mimi Towle has been the editor of Marin Magazine for over a decade. She lived with her family in Sycamore Park and Strawberry and thoroughly enjoyed raising two daughters in the mayhem of Marin's youth sports; soccer, swim, volleyball, ballet, hip hop, gymnastics and many many hours spent at Miwok Stables. Her community involvements include volunteering at her daughter's schools, coaching soccer and volleyball (glorified snack mom), being on the board of both Richardson Bay Audubon Center. Currently residing on a floating home in Sausalito, she enjoys all water activity, including learning how to steer a 6-person canoe for the Tamalpais Outrigger Canoe Club. Born and raised in Hawaii, her fondness for the islands has on occasion made its way into the pages of the magazine.