For our February Tastemakers of Marin article, I tracked down Scott Howard via email along with a dozen or so other Marin chefs on where they like to eat when they aren't cooking in their own kitchens.
Favorite appetizer: Crispy "Cigars"— Insalata's in San Anselmo
Most creative salad: Panama Summer Salad, Panama Hotel & Restaurant, San Rafael.
Go to takeout: Sol food, San Rafael.
Best signature cocktail: The Blueberry at The Silver Peso, Larkspur.
Best gut bomb: Pimento Burger and fries, Brick & Bottle.
Bringing out-of-towners: Sushi Ran—always.
Romantic meal: Picco, Larkspur—Avocado Bruschetta and then everything else in the vegetarian section.
Favorite bar dining: Brisket at the bar at Buckeye Roadhouse.
Celebratory dessert: You can't beat a homemade sundae after a day of activities with the kids. If I'm out, the Tarte Tatin at Le Garage is amazing.
Roasted beets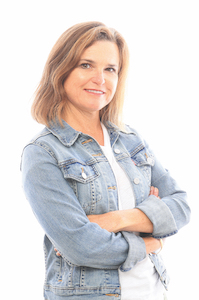 Mimi Towle has been the editor of Marin Magazine for over a decade. She lived with her family in Sycamore Park and Strawberry and thoroughly enjoyed raising two daughters in the mayhem of Marin's youth sports; soccer, swim, volleyball, ballet, hip hop, gymnastics and many many hours spent at Miwok Stables. Her community involvements include volunteering at her daughter's schools, coaching soccer and volleyball (glorified snack mom), being on the board of both Richardson Bay Audubon Center. Currently residing on a floating home in Sausalito, she enjoys all water activity, including learning how to steer a 6-person canoe for the Tamalpais Outrigger Canoe Club. Born and raised in Hawaii, her fondness for the islands has on occasion made its way into the pages of the magazine.