For our February Tastemakers of Marin feature, I reached out to a dozen or so chefs in Marin, including Scott Whitman of Sushi Ran to ask them about their favorite places to eat in the county. Sushi Ran appeared on quite a few other chefs' lists, including "romantic meal" by Justin Everret of Cavallo Point, and "bar dining" by Sammy Hagar (yes that Sammy Hagar) of El Paseo. When it came time for Scott to anwers, he didn't quite follow the rules, which were to only give us Marin locations and only name your restaurant once. Oh well, when you head up a kitchen as popular as Sushi Ran, I guess you can create your own rules 😉
Favorite appetizer: Whole grilled sardine, pickled cauliflower, golden raisin, almond and olive at Poggio in Sausalito. His first answer was smoked bacon beignets with maple creme fraiche at Frances in Noe Valley. (rules!)
Most creative salad: Grilled yari ika squid, wild arugula, shaved baby round carrot, gobo, crispy sunchoke skins, olive oil croutons, chorizo vinaigrette (my creation, which we run as a special from time to time)
Go to takeout: Avatar's Punjabi burritos in Fairfax, wow big flavors!
Farm to table entrée: Prather Ranch pork jowl, lacopi giganti beans, favas, heirloom parsnip, green garlic emulsion, chickweed, mustard blossom
Best signature cocktail: The Sun Also Rises at Farley bar (Cavallo Point) high west double rye, lemon, solerno, splash of malbec. His first aswer was … Caribbean Knife fight No 2 at A.Q. in SF – blade gin, lime juice, St. Elizabeth allspice dram, velvet falernum (it was in SF, so we printed the Sun Also Rises…)
Best gut bomb: Phyllis' Giant Burgers on 4th Street in San Rafael
Bringing out-of-towners: Harmony Restaurant in Strawberry for incredible shrimp gow, great lo bak go; the best dim sum in Marin.
Romantic meal: Le Garage, great hidden waterfront spot, must haves duck confit or mussels
Favorite bar dining: Sushi Ran, of course! Where else can you sip premium wines and sakes, taste some of the most exotic sushi in the country, and enjoy a sumptuous creation from the inner kitchen, without ever leaving your bar stool?
Celebratory dessert: Quite simple really—mocha almond fudge ice cream—Fairfax Scoop
Fire roasted big eye tuna
More about Scott: I sent out a few questions to create a bio blurb and I think it works best to post his answers as is…
Born? I was born in San Francisco (My mother just happened to be in the city that day). I grew up in Marin, mostly Sausalito. Culinary Hero(s)? Masataka Kobayashi? Paul Liebrandt? Daniel Humm? – Do I have to pick just one? Hobbies out of the kitchen? Music, hiking, wood work. First job as head chef? The Harbour Village beach resort on the island of Bonaire in the Dutch Caribbean. Favorite "off menu" item? In-N-Out burger, anything on the secret menu. What do people order 'off menu' at Sushi Ran? Hiyayakko, a simple chilled tofu dish with soy, bonito flake, ginger and green onion. Most difficult dish to create at Sushi Ran? Kasu braised lamb belly, as it requires three steps over three days to fully prepare the meat for service not to mention five different vegetable preparations and an à la minute sauce at the time of pick-up.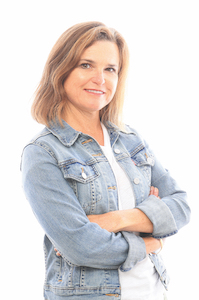 Mimi Towle has been the editor of Marin Magazine for over a decade. She lived with her family in Sycamore Park and Strawberry and thoroughly enjoyed raising two daughters in the mayhem of Marin's youth sports; soccer, swim, volleyball, ballet, hip hop, gymnastics and many many hours spent at Miwok Stables. Her community involvements include volunteering at her daughter's schools, coaching soccer and volleyball (glorified snack mom), being on the board of both Richardson Bay Audubon Center. Currently residing on a floating home in Sausalito, she enjoys all water activity, including learning how to steer a 6-person canoe for the Tamalpais Outrigger Canoe Club. Born and raised in Hawaii, her fondness for the islands has on occasion made its way into the pages of the magazine.