Earth Day is April 22, but much like holiday weekend or a celebrity birthday, the event stretches beyond twenty-four hours. This year's theme is "Restore Our Earth," which is based on the idea that we are able to do more than adapt to climate change, and can indeed create positive change. Scientists across the world are now looking at natural system processes and emerging green technologies to restore the world's ecosystems, conserve and rebuild soils, restore wildlife populations and eliminate the world's oceans of plastics. Because of the pandemic, there are no large, group cleanups that typically occur, but there are still ways to do your part. Here are some.
Parks across the country will be hosting special programs and digital experiences. Check with yours for details about special days and events during the week. National Park week starts Saturday, April 17 and ends on Sunday, April 25. 
Go for a Hike
With spring in full bloom and near-perfect temperatures in store, Earth Day might be the perfect day for a hike. Check out our field guide online that shows you where to find Marin's best and most stunning wildflowers along some of our favorite trails, ranging from the Dipsea Trail to the Old Railroad Grade Trail.
Created by San Francisco's California Academy of Sciences and the Natural History Museums of Los Angeles County, the sixth annual City Nature Challenge is set to take place in cities throughout the world in two parts. From April 30 to May 3, people will be taking photos of wild plants and animals, and from May 4 to May 9, you'll be identifying what you found. May the best city win!
Make a Zero-Waste Meal
When you create a zero-waste meal plan, you eat what you already have and plan your meals around what needs to be eaten. There are many ways to do this, including making your own nut butters and salad dressings, and choosing to store food in glass or stainless steel instead of plastic. Not only will you be saving the planet, but also saving time and money.
---
How to help:
Consider supporting one of these local nonprofits that urgently need support during the pandemic.
---
More from Marin: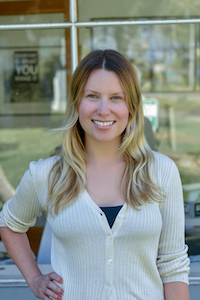 Kasia Pawlowska loves words. A native of Poland, Kasia moved to the States when she was seven. The San Francisco State University creative writing graduate went on to write for publications like the San Francisco Bay Guardian and KQED Arts among others prior to joining the Marin Magazine staff. Topics Kasia has covered include travel, trends, mushroom hunting, an award-winning series on social media addiction and loads of other random things. When she's not busy blogging or researching and writing articles, she's either at home writing postcards and reading or going to shows. Recently, Kasia has been trying to branch out and diversify, ie: use different emojis. Her quest for the perfect chip is never-ending.