There are other things to smoke out of besides three-foot-tall glass bongs with sharks and mushrooms painted on them. Here is a selection of pipes you'll be proud to leave out on the coffee table.
These pipes are available in three sizes and combine high-end modern design with detailed craftsmanship. Every item is hand-painted, made to order and individually sculpted in the USA. Starting at $120, stonedwarecompany.com.
2. GILDA PIPE
With a white porcelain body and hand-painted 22-karat-gold accents, these pretty and sturdy pipes are fired in reduction, in a gas kiln at high temperatures. The process creates an ever-changing array of finishes that make each piece truly one of a kind.
$160, miwakjunior.com.
3. CRYSTAL WAND PIPE
Some believe that different crystals have various energy-based health benefits. Citrine is said to bring generosity and to magnify and clarify personal power — it is also a neutral tone that fits well in any space.
$50, sweetflag.club.
Slim, elegant and practical, this Kelly Wearstler–designed creation features a gold overglaze mouthpiece and black speckle pattern. All pieces are made by hand in small batches and go through three kiln firings before they are finished. $75, thepursuitsofhappiness.com.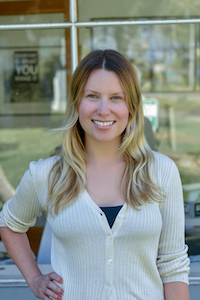 Kasia Pawlowska loves words. A native of Poland, Kasia moved to the States when she was seven. The San Francisco State University creative writing graduate went on to write for publications like the San Francisco Bay Guardian and KQED Arts among others prior to joining the Marin Magazine staff. Topics Kasia has covered include travel, trends, mushroom hunting, an award-winning series on social media addiction and loads of other random things. When she's not busy blogging or researching and writing articles, she's either at home writing postcards and reading or going to shows. Recently, Kasia has been trying to branch out and diversify, ie: use different emojis. Her quest for the perfect chip is never-ending.