Partnerships form in unexpected places, and it's doubtful that Anderson Pugash and Kelly Landers Boynton had any clue their meeting at the Lark Creek Inn would lead to many years working together on the San Francisco Social. The San Francisco Social was born 10 years ago to honor the memory of Anderson's father, James Pugash –– co-founder of Hearthstone and a known philanthropist –– and to encourage young adults to support and become involved with important Bay Area causes. Past charities the group has worked with include Sonoma Jazz+ Festival, the Fine Arts Museums of San Francisco, KIPP Bay Area schools and the Larkin Street Youth Services. The San Francisco Social has raised as much as $75,000 in a year and are projecting $100,000 for 2015. An aspect of their structure helps get people committed; the event changes its beneficiary every two years to maximize impact and to distribute financial support and awareness to a variety of deserving art, education, and service charities. This year's (and last year's) beneficiary is The San Francisco Child Abuse Prevention Center. Curious as to how the San Francisco Social chooses their causes? Organizations contact and pitch them, the top four are whittled down by the board, then they are given half an hour to present their mission and scope, and the board casts a final vote. Another worthwhile mention – about a 1/3 of the board and host committee grew up in Marin. If you are interested in pitching, please contact SFS through their website. If you are interested in helping, you're in luck; their party is this weekend. Tickets are still available and you can expect top shelf open bar and hors d'oeuvres, photo booths, Benefit Make-up sponsored gift bags packed with their best selling products, a surprise DJ and more. What better way to give back? Hope to see you there!
If You Go:
When: Saturday, November 21 from 9 p.m. to 12 a.m.
Where: The Great Room at the W Hotel 181 3rd St, San Francisco, CA 94103
Cost: $95 General Admission, $135 VIP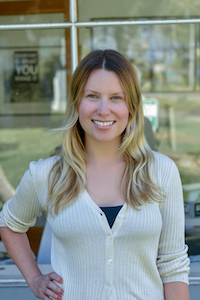 Kasia Pawlowska loves words. A native of Poland, Kasia moved to the States when she was seven. The San Francisco State University creative writing graduate went on to write for publications like the San Francisco Bay Guardian and KQED Arts among others prior to joining the Marin Magazine staff. Topics Kasia has covered include travel, trends, mushroom hunting, an award-winning series on social media addiction and loads of other random things. When she's not busy blogging or researching and writing articles, she's either at home writing postcards and reading or going to shows. Recently, Kasia has been trying to branch out and diversify, ie: use different emojis. Her quest for the perfect chip is never-ending.