For February's Tastemakers of Marin story, I interviewed top Marin chefs about the restaurants they frequent when they aren't cooking in their own. Todd Shoberg of Piatti knows Marin's offerings inside out—here are his favorite places to go when he's off the clock.
Favorite appetizer: Padron peppers at Terrapin Crossroads, the crunch of the maldon salt is perfect with a cold beer. Stephen's wagyu sliders at Lincoln Park's Skywalker Ranch are pretty kick ass, too.
Most creative salad: I tend to stick with the classics and an example of that would be: frisée, a poached egg, lardons, fried red bliss potatoes, sherry vinaigrette and maldon salt.
Go to takeout: Around the corner from the house is Comforts, my family and I all love it—from Acme Sourdough to rice crispy treats to their Chinese chicken salad, yes, please!
Best signature cocktail: We have a revolving menu of crafted artisan cocktails at Piatti, and many are excellent but my favorite is the Black Manhattan which is bourbon, fernet, punte mes, luxardo and meyer lemon simple syrup.
Best gut bomb: Hands down, and in all its glory—a burger, garlic fries and three Skrimshaw Pilsners from Super Duper, as good as it gets after mountain biking up and over Tam.
Bringing out-of-towners: Mill Valley Beerkworks. Really great people just going for it. Inspiring
Romantic meal: Oysters at Marshall Store in Tomales Bay. Roadside barrel tables for oysters, beer, clam chowder, sailboats on Tomales Bay, truly unique and an incredible part of the world
Favorite bar dining: The bar is my favorite place to have a meal most times. The chatter is always interesting, you can sit closer to one another, get faster service, less formal…I like Pizzeria Picco, Joe's Taco Lounge, Terrapin Crossroads and Mill Valley Beerworks.
Celebratory dessert: Soft serve ice cream with EVOO and sea salt at Pizzeria Picco. The best.
Little Gem Caesar, shaved parmesan, toasted crostini, garlic anchovy dressing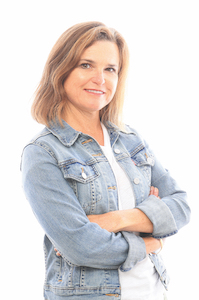 Mimi Towle has been the editor of Marin Magazine for over a decade. She lived with her family in Sycamore Park and Strawberry and thoroughly enjoyed raising two daughters in the mayhem of Marin's youth sports; soccer, swim, volleyball, ballet, hip hop, gymnastics and many many hours spent at Miwok Stables. Her community involvements include volunteering at her daughter's schools, coaching soccer and volleyball (glorified snack mom), being on the board of both Richardson Bay Audubon Center. Currently residing on a floating home in Sausalito, she enjoys all water activity, including learning how to steer a 6-person canoe for the Tamalpais Outrigger Canoe Club. Born and raised in Hawaii, her fondness for the islands has on occasion made its way into the pages of the magazine.