The probation department has changed the way it is handling multiple offenders and is now placing those individuals on supervised probation after three infractions, for the first time in Marin County history.
Previously, it took four DUI convictions for an offender to become a felon and prompt a mandatory assignment to a probation officer. As a result of this change to the law, the county's DUI caseload is expected to increase by about 60 cases per year.
"People who are convicted of a third DUI clearly have a problem," says probation chief Michael Daly. "For public safety purposes, a higher level of supervision is needed. In addition to these folks having to report directly to a probation officer, we will be conducting unannounced probation searches to make sure all court orders are being fulfilled. We will also be monitoring people's treatment so they don't continue to be a public safety issue."
In eight of the past nine years, Marin has been deemed the healthiest county in the state, but that honor has been marred by high rates of binge drinking and DUIs.
The county's Public Health Officer, Dr. Matt Willis, adds that it's not just alcohol that can trigger a DUI conviction — use of cannabis, opioids and sedatives like Xanax can also lead to a DUI charge.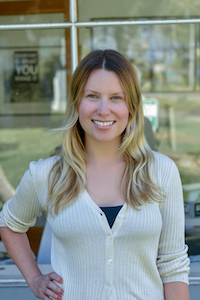 Kasia Pawlowska loves words. A native of Poland, Kasia moved to the States when she was seven. The San Francisco State University creative writing graduate went on to write for publications like the San Francisco Bay Guardian and KQED Arts among others prior to joining the Marin Magazine staff. Topics Kasia has covered include travel, trends, mushroom hunting, an award-winning series on social media addiction and loads of other random things. When she's not busy blogging or researching and writing articles, she's either at home writing postcards and reading or going to shows. Recently, Kasia has been trying to branch out and diversify, ie: use different emojis. Her quest for the perfect chip is never-ending.