The 90-minute, 32nd installment of Survivor premieres tonight and can you believe it? It seems like it was just yesterday that Richard Hatch was running naked straight into first place and a million dollars. But the challenging social show has evolved a lot since 2000, and Survivor: Kaôh Rōng is going to be another "Brains Vs. Brawns Vs. Beauty" arrangement with a well-recognized Marin resident battling it out for the "brain" tribe.
Three Twins Ice Cream founder Neal Gottlieb (pictured donning an unbranded variant of his signature printed pants, blazer and bowtie getup) will be competing against 17 other castaways for the main prize, bragging rights and more. Does he feel his living situation helped him? What about his business experience? We got a chance to chat with Gottlieb to see if we could get any kind of scoop or insight into the famously secretive competition. "I can't really say that living alone on a comfortable boat [in Sausalito] prepared me to live in a shoddy bamboo hut and forage for my meals along with a motley crew of other people who ultimately wanted to slit my throat," says Gottlieb. He adds, "If you do it right, boat living is not roughing it."
Gottlieb started Three Twins Ice Cream in San Rafael 11 years ago with a mission to make delicious, affordable and accessible ice cream using organic ingredients only. Today, we're all familiar with Three Twins unique and recognizable flavors like strawberry balsamic vinegar (yum) and lemon cookie (double yum). "Being an entrepreneur definitely helped my chances of getting on to the show and my chances of outwitting, outlasting and outplaying the others," Gottlieb states. "By being an ice cream entrepreneur I had the perfect fodder to present myself as something of a character, adorned in what are likely to become iconic ice cream pants and a bowtie. Going out there in dandy mode allowed me to mask strengths and come off as much less of a threat than I was," he emphasizes. "Plus, the stress that comes with growing a little ice cream shop to a national brand is nothing compared to playing this 39 day game."
Will he nab the win? Tune in on Tuesdays at 8 p.m. on CBS to find out.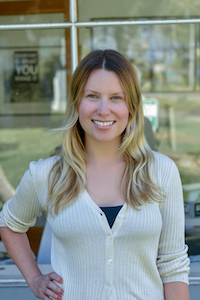 Kasia Pawlowska loves words. A native of Poland, Kasia moved to the States when she was seven. The San Francisco State University creative writing graduate went on to write for publications like the San Francisco Bay Guardian and KQED Arts among others prior to joining the Marin Magazine staff. Topics Kasia has covered include travel, trends, mushroom hunting, an award-winning series on social media addiction and loads of other random things. When she's not busy blogging or researching and writing articles, she's either at home writing postcards and reading or going to shows. Recently, Kasia has been trying to branch out and diversify, ie: use different emojis. Her quest for the perfect chip is never-ending.