RUNNING LUNA BLU is truly a labor of love for owners Renzo and Crystal Azzarello. Luna Blu, "blue moon" in Italian, is also a phrase used to signify something that occurs very rarely, "once in a blue moon," which is how the restaurant came to be. Italian-born Renzo and English-born Crystal were strolling through downtown Tiburon during their honeymoon in April 2013 when they happened upon a "for lease" sign. The sign ignited their entrepreneurial spirits and they quickly made contact with the owner of the space that is now their restaurant. The spot has a cozy inside space and a heated deck outside with the unbeatable San Francisco views Tiburon is renowned for. In its two years of operation, Luna Blu has become a romantic destination not just for the Azzarellos but for other couples, inspiring three marriage proposals thus far and counting. The menu of Italian-inspired dishes changes daily and offers surprises as well, like English-style afternoon tea. Seafood is highlighted and offered responsibly. "We have a business partnership with Monterey Bay Aquarium Seafood Watch and have made a commitment to only serve sustainable seafood," Renzo says. Crystal adds, "We believe it is important to live in harmony with nature and not to damage our delicate environment." Here Renzo shares a recipe for arguably the most desirable kind of beef: filet mignon, aka filetto al tartufo. facebook.com/lunablurestaurant
Filet Mignon
Serves 1
Ingredients
8-ounce filet mignon
Salt and pepper, 1 teaspoon each
1 ounce brandy
3 or 4 slices of black truffle
2 ounces heavy whipping cream
1 teaspoon white truffle oil
1 tablespoon truffle butter
To Prepare
Heat a nonstick frying pan to high; sprinkle salt and pepper all over the filet mignon and place in pan.
Sear the meat on both sides; for medium rare 1 minute each side, for medium 2 minutes.
Pour the brandy and black truffle slices into the pan and flambé (create a burst of flames).
Add the cream and the truffle oil and heat until the cream sauce starts to thicken (approximately 2 minutes).
For well-done meat, remove the filet mignon from the sauce and bake in the oven 6 minutes at 400˚F (omit this step for meat cooked medium or less). 6 Plate the filet mignon topped with the sauce and truffle butter and serve with your choice of vegetables.
Tip: serve the meat on top of toasted bread; it will enhance the presentation of the meat and the bread will absorb the meat juices.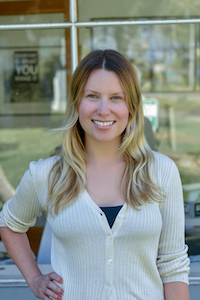 Kasia Pawlowska loves words. A native of Poland, Kasia moved to the States when she was seven. The San Francisco State University creative writing graduate went on to write for publications like the San Francisco Bay Guardian and KQED Arts among others prior to joining the Marin Magazine staff. Topics Kasia has covered include travel, trends, mushroom hunting, an award-winning series on social media addiction and loads of other random things. When she's not busy blogging or researching and writing articles, she's either at home writing postcards and reading or going to shows. Recently, Kasia has been trying to branch out and diversify, ie: use different emojis. Her quest for the perfect chip is never-ending.