No one wants to be stuck in the kitchen all day on Thanksgiving, but everyone wants to enjoy good food. What to do! We checked in with chefs and restaurant owners throughout the county and got their favorite kitchen shortcuts.
A delicious gravy starts with a good stock. We'll roast turkey legs and wings on a sheet pan until they're browned and caramelized, then put all the drippings and bones into our stock to give it tremendous flavor.
After decades in hospitality and catering, my stress-relieving shortcut is to pre-set the entire table and a "family style" service. Having the entire setting done in advance allows for focus and ease in the kitchen and a memorable dining experience.
Keep boneless chicken breasts on hand. It takes 10 minutes to pound them out and dredge in flour, egg and breadcrumbs — quick and easy chicken parmesan, or turn it into Korean fried chicken with an easy gochujang glaze. Mix equal parts gochujang with ketchup and brown sugar, add a squeeze of lime, dash of soy or fish sauce, and some toasted sesame seeds.
A Thanksgiving kitchen hack: add turkey stock to the stuffing. Use turkey innards minus kidney and liver to make stock. Chop the innards to include in the stuffing and douse the stuffing with the turkey stock for maximum turkey-flavor.
One of the quintessential dishes in Thai cuisine is curry, but making curry paste from scratch can be a time-consuming process due to the numerous ingredients involved and the need for a mortar and pestle. If you want delicious curry quickly and easily, we're always ready to make it for you!
---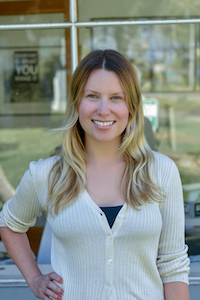 Kasia Pawlowska loves words. A native of Poland, Kasia moved to the States when she was seven. The San Francisco State University creative writing graduate went on to write for publications like the San Francisco Bay Guardian and KQED Arts among others prior to joining the Marin Magazine staff. Topics Kasia has covered include travel, trends, mushroom hunting, an award-winning series on social media addiction and loads of other random things. When she's not busy blogging or researching and writing articles, she's either at home writing postcards and reading or going to shows. Recently, Kasia has been trying to branch out and diversify, ie: use different emojis. Her quest for the perfect chip is never-ending.