You've taken on the Thanksgiving dinner this year and vowed to make everything from scratch. First hurdle, the turkey —  remember, it's breast side up —and second, the gotta – have -or- it's-just -not-right side dish: mashed potatoes. Here are some valuable tater tactics from local chefs known to serve up some of the best spuds in the county.
Sam Ramadan, chef de cuisine, Boca Steak, Novato: "When it comes to mashed potatoes, the simpler the better. I prefer to use Yellow Finn potatoes with the skin on. The skin gives it more flavor and a rustic look. If you overboil the potatoes, you will lose a lot of the starch and the body; they become mushy. One of my childhood favorite side dishes was mashed potatoes with salt, white pepper, chives and extra-virgin olive oil, topped with soft-boiled egg and eaten with warm pita bread."
Robert Price, head chef, Buckeye Roadhouse and Bungalow 44, Mill Valley: "We use Yukon Gold potatoes —they have the best starch content — unsalted butter, heavy cream and fine sea salt. Once your potatoes have boiled, add the slightly heated heavy cream and butter. Gently fold these in as you mash the potatoes, making sure to not overwork them — otherwise the starch gets released and you will have elastic gummy mashers. Serve right away, with a sprinkle of fresh-cut chives on top."
Blake Andros, chef/owner, Izzy's Steaks and Chops, Corte Madera: "The key to truly great mashed potatoes is starting with starchy potatoes. In my opinion, the very best are White Rose and Yukon Gold. I find that russets are better for baking and waxy potatoes, such as red-skins, are better for roasting. Once you have completed your base of mashed potatoes you can then add ingredients such as garlic or wasabi to enhance the flavor of the meat or fish you are serving with the dish."
Little-known spud trivia
Just because potatoes are the most consumed side dish in America doesn't mean this tuber gets the appreciation it deserves. It's often lumped in with its carb cousins, bread and pasta, as…gasp, fattening. True, in its fried and salted form, it can pack on the pounds, but the basic potato deserves a fair shake. We've always known it was high in potassium, but wait, there's more: potatoes seem to have the power to help the body synthesize red meat.
In fact, according to Paul Pitchford, author of Healing with Whole Foods, there's a reason (besides taste) meat and potatoes have shared a plate for centuries: The potato is useful in chemically balancing red-meat consumption and is thought to draw out toxins associated with meat-eating, he says. And the potato's high alkaline content actually helps neutralize the acidity of meat, making it easier to digest.
Nutritional basics
Adding up to only 100 calories, an average baked or boiled spud provides 21 percent of the recommended daily intake of heart-friendly potassium, 12 percent of the RDA for fiber, a whopping 45 percent of the antioxidant (and anti aging) vitamin C, and a healthy dose of cancer-fighting glutathione. Since most of the nutritional goodies are in the skin, be sure to eat the whole thing.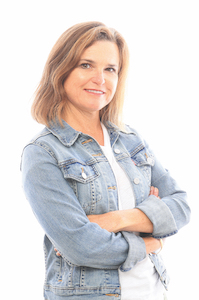 Mimi Towle has been the editor of Marin Magazine for over a decade. She lived with her family in Sycamore Park and Strawberry and thoroughly enjoyed raising two daughters in the mayhem of Marin's youth sports; soccer, swim, volleyball, ballet, hip hop, gymnastics and many many hours spent at Miwok Stables. Her community involvements include volunteering at her daughter's schools, coaching soccer and volleyball (glorified snack mom), being on the board of both Richardson Bay Audubon Center. Currently residing on a floating home in Sausalito, she enjoys all water activity, including learning how to steer a 6-person canoe for the Tamalpais Outrigger Canoe Club. Born and raised in Hawaii, her fondness for the islands has on occasion made its way into the pages of the magazine.