For the past two decades, Dan Hicks and the Christmas Jug Band have been a fixture at Mill Valley's Sweetwater, where they cheered and jeered the crowd into the Christmas season. With the closure of that venue last fall, Hicks took his show on the road, touring the entire USA with "Holidaze in Hicksville '07." Yet while hits like "Santa Lost a Ho" and "Plant a Santa" were an annual listening rite every self-respecting Marinite held dear, Hicks is best known as leader of Dan Hicks & the Hot Licks, whose lively, ahead-of-its-time fusion of folk, blues, jazz and swing drew an enthusiastic cult following from the late '60s and early '70s on. Twice featured on the proverbial cover of Rolling Stone, he's made 10 CDs for Warner Bros, Sony and Universal Records, and his 2002 CD/DVD compilation with the Surfdog label earned him the immortal blessing from the Chronicle's Joel Selvin: "As so few truly original voices exist in pop music," he wrote, "Dan Hicks should be a national treasure."
Now for the big question. If Sweetwater is resurrected, will they play? "The Christmas Jug Band will accommodate any crowd," says Hicks. "We have a saying: 'just show us the money!'"
You could live anywhere. Why Marin? I've always enjoyed being a "Northern Californian." This is God's country and I find Marin to be
the home of sanity.
What makes you happy in Marin? Knowing I'm in the right place.
What gets on your nerves here? It gets on my nerves here and it gets on my nerves everywhere: blatant cell phone abuse.
What's your personal idea of luxury? Bury me in a couch with a clicker in my hand.
What do you value every day? That my "job" is doing creative things on my own schedule and that I'm married to the absolutely most right person.
What person has influenced you the most? I can't single out anyone; maybe it's me.
What's been the most fulfilling moment in your work? I get appreciation for what I do, and that is fulfilling.
What's a Marin stereotype that works? You can move at your own pace here.
What stereotype doesn't fit? The over-yuppied yuppie know-it-all cookie-cutter waste-of-space.
What's your desert island book or album? Well, it's not a rhyming dictionary, that's for sure. Perhaps the sound track to the movie Taxi Driver.
Do you have a favorite Marin view? No.
What do you like about yourself? That I'm six foot three.
What is your favorite journey? Going to the post office to check my mail.
Do you have a New Year's ritual? For New Year's I'm usually in our villa in the South of France sipping virgin mai tais and tending to the llama farm.
Do you ever make resolutions? Why fix it if it ain't broken?
Are you planning to make one this year? Say what?
How do you want to be remembered? "He was a 'people person' who loved animals."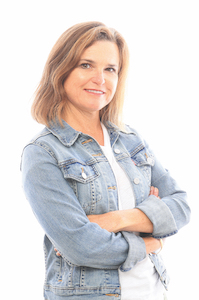 Mimi Towle has been the editor of Marin Magazine for over a decade. She lived with her family in Sycamore Park and Strawberry and thoroughly enjoyed raising two daughters in the mayhem of Marin's youth sports; soccer, swim, volleyball, ballet, hip hop, gymnastics and many many hours spent at Miwok Stables. Her community involvements include volunteering at her daughter's schools, coaching soccer and volleyball (glorified snack mom), being on the board of both Richardson Bay Audubon Center. Currently residing on a floating home in Sausalito, she enjoys all water activity, including learning how to steer a 6-person canoe for the Tamalpais Outrigger Canoe Club. Born and raised in Hawaii, her fondness for the islands has on occasion made its way into the pages of the magazine.