To use a tired term, the challenges 2020 keeps presenting are unprecedented. From Covid-19 to the current fires torching our state, it's difficult to comprehend all of the tragedies taking place right now. In light of the current situation, we're going to forgo our usual "5 Things to do" this week. If you can support any of the following, it would be greatly appreciated.
According to Cal Fire, the current blazes have charred nearly a million acres in the past seven days, which is more than triple the area burned during a typical fire season. In terms of land burned, the current mass is larger than the size of the Grand Canyon. Here are some groups looking for support.
Here are several donation options from Marin Health and Human Services to help the ongoing efforts to stop the spread of Covid-19 in the community.
Make your voice heard. Register to vote to, pre-register, or check your registration status here.
As human beings, we cannot ignore what is happening in our country, and the injustice that Black Americans continue to experience daily. George Floyd's murder in May sparked many protests, but the recent killing of Jacob Blake prove this battle is long from over. Keep your foot on the gas.
Our hearts are breaking as flames endanger our local wildlife and destroy the forests. Please consider donating to the National Parks Foundation to help protect these invaluable lands for generations to come.
---
How to help:
Consider supporting one of these local nonprofits that urgently need support during the pandemic.
---
More from Marin: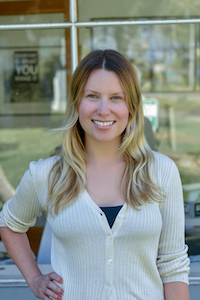 Kasia Pawlowska loves words. A native of Poland, Kasia moved to the States when she was seven. The San Francisco State University creative writing graduate went on to write for publications like the San Francisco Bay Guardian and KQED Arts among others prior to joining the Marin Magazine staff. Topics Kasia has covered include travel, trends, mushroom hunting, an award-winning series on social media addiction and loads of other random things. When she's not busy blogging or researching and writing articles, she's either at home writing postcards and reading or going to shows. Recently, Kasia has been trying to branch out and diversify, ie: use different emojis. Her quest for the perfect chip is never-ending.