Like so many other North Bay places, Glen Ellen's Olea Hotel was not immune to the destruction of the 2017 wildfires. But new life has been breathed into the hotel, which opened around the turn of the 20th century as Larinie's French Resort. Named after the surrounding olive trees, the Olea has been thoroughly upgraded, with a new pool and hot tub, fresh landscaping and a reimagined fire pit area amid towering oaks, ideal for evening wine-sipping. In the 15 guest rooms the vibe is airy, modern and luxurious, with crisp white linens, plantation shutters and heated bathroom floors. Tucked into the hillside, the hotel is steps from Glen Ellen's restaurants and wineries, but guests get plenty of perks tempting them to hang on site: besides a two-course breakfast and an extensive breakfast buffet, there's complimentary wine in the lobby plus a weekly tasting held in partnership with a nearby vintner.
A classic just got a boost. The Wine Country Inn, opened in 1975 as Napa Valley's first bed-and-breakfast (they own the coveted URL winecountryinn. com), is literally in the heart of the valley and has been a popular getaway for decades. A two-year refresh, finished this spring, includes a complete update of amenities and public spaces and renovation of all 29 guest rooms and suites plus, for the five roomy cottages, fireplaces, living rooms and patios. But if you loved the spot before, not to worry: they kept the complimentary full breakfast (complete with daily quiche special), weekend wine tastings, hot tub and heated pool.
Samuel Brannan, California's first millionaire and the founder of Calistoga, is commemorated with numerous street signs and buildings bearing his name. Among the most prominent is the Brannan Cottage Inn, one of the first Calistoga sites to make the National Register of Historic Places. Opened to the public in 1862, the inn was once one of 15 cottages at Brannan's hot springs resort and is the property's last remaining structure still in its original location. Restored with award-winning results in 2014, it will be seeing more upgrades in coming months: a new general store will display historical memorabilia along with food and other merchandise, and all six guest rooms will have king beds, smart tablets and keyless locks. The changes are slated for completion by end of summer.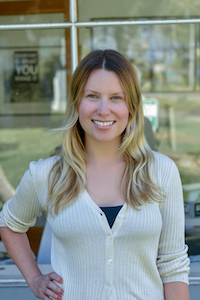 Kasia Pawlowska loves words. A native of Poland, Kasia moved to the States when she was seven. The San Francisco State University creative writing graduate went on to write for publications like the San Francisco Bay Guardian and KQED Arts among others prior to joining the Marin Magazine staff. Topics Kasia has covered include travel, trends, mushroom hunting, an award-winning series on social media addiction and loads of other random things. When she's not busy blogging or researching and writing articles, she's either at home writing postcards and reading or going to shows. Recently, Kasia has been trying to branch out and diversify, ie: use different emojis. Her quest for the perfect chip is never-ending.