FROM VIEWING THE lava-flowing Kilauea on the Big Island of Hawaii (which happens to be the most active volcano on the planet) or visiting a chanting Aunty atop Maui's Haleakala (which translates as "House of the Sun") to hearing the hottest ukulele sensation in the state (Tamaine Gardner) or enjoying the Oahu beach President Obama visits when he returns to his home turf, the following list is the result of the answers we received when we asked you online to share your favorite things to do, eat and experience in Hawaii.
Oahu's High Five
1. Hear a classic.
Ukulele sensation Taimane Gardner performs Fridays from 6 to 7 p.m. at Swim, a pool bar at the Waikiki Hyatt. Gardner can play the Hawaiian classics but is famous for her renditions of Pink Floyd, Led Zeppelin and the Beatles — no matter what she plays, you'll walk away humming a tune. waikiki.hyatt.com, taimane.com
2. See history.
For the real story on Pearl Harbor, visit the memorial and see why it's a top U.S. travel destination. From the USS Arizona, the site of the first U.S. casualties of the war in the Pacific, to the USS Missouri, the location of the eventual Japanese surrender, a visit to Pearl Harbor brings the reality of the confl ict home. Tours vary in price and duration, but prices start at $69. pearlharboroahu.com
3. Savor the taste of Hawaii.
Make reservations at Alan Wong's Restaurant and be sure to order the chef's ginger-crusted onaga. After 16 years, it is still his most popular dish. Stop by Morimoto's for the Iron Chef's version of Loco Moco, appropriately called "Loco Moto," which features wagyu beef and an egg sunny side up — all served over rice that is polished in house. And Chef Mavro restaurant off ers four- to six-course island-sourced tasting menus nightly. alanwongs.com, morimotowaikiki.com, chefmavro.com
4. Stay cool.
Whether you choose Matsumoto's or Aoki's, head to Haleiwa for some shave ice and the experience of walking around the charming town. Beating the heat with one of these ice cold sweet treats is a must — especially for first-time Oahu visitors. matsumotoshaveice.com, aokishaveice.com
5. Beach it like Barack.
For the past few holiday seasons, the sleepy town of Kailua on the windward side of the island has been host to President Obama and his family. The president grew up in the State and still chooses Kailua Beach as his favorite place to unwind. Find out why.
Kauai's High Five
1. Take a ride.
For the equestrians in the crowd, there is no better way to see this island than from atop a horse. Stop by Princeville Stables and ask for head cowgirl Eileen Donahue; she'll match you with the perfect four-legged travel companion. princevilleranch.com
2. Go for a hike.
From the world-famous all-day hike on the Kalalau trial, also known as the Na Pali hike, to shorter strolls like the one on the ridge behind Hanalei Bay, the island of Kauai offers a bounty of trails to explore by foot. kauaiexplorer.com
3. Enjoy healing touch.
Angeline's Kauai lomi lomi massage is the perfect thing to help you relax after all that fun in the sun. While Angeline has retired, her staff still practices this ancient therapy, and Angelinr is available for energy work. angelineslomikauai.com
4. Get fresh.
Venture out to the little lighthouse town of Kilauea for a getaway from your getaway. The town offers quaint lodging, fish fresh from the sea at its restaurants, and local favorites at Kilauea Fish Market. 808.828.6244
5. Grab a bite.
The Sheraton Kauai just completed a $16 million renovation. Check out the stylish digs in style at Lava's, the resort's new poolside/beachside restaurant. sheraton-kauai.com
Molokai's High Five
1. Let the wind guide you.
Kayak or stand-up paddleboard on a downwinder— trade winds that blow down from the east end of Molokai to Kamalo — along the remote eastern shore, and you'll be sure to see ancient fish ponds and possibly even a turtle or two. molokai-outdoors.com
2. Take a private swim.
The waters of Molokai are said to have healing powers, and Dixie Maru Cove on the west side of the island is a great place to swim for all levels. Although the location is popular, there's a good chance you'll be the only one on the beach. What could be more healing than that?
3. Stay the night.
Hotel Molokai is the only official hotel on the island. Despite the lack of competition, everyone on staff, including general manager Michael Drew, seems intent on making your stay the best possible. Choose an openair bungalow or a room with a private lanai. Rooms start at $149. hotelmolokai.com
4. Eat local (style).
Whether you opt for fresh poke from Big Daddy's on Ala Malama Street or choose one of the generous plate lunches at Kalaupu'u Cookhouse, you'll find that Molokai can easily keep up with the other islands' celebrity chefs and farm-to-table cuisine. Here, however, shoes and shirts can be interpreted as flip flops and a tank top. visitmolokai.com
5. Enjoy a book.
Molokai is known as the piko (belly button) of the islands, but it is possible that Kalele Bookstore is the pu'uwai (heart). Run by Auntie Teri (everyone calls her "Auntie" even newcomers to the island) for nearly a decade, the one-room shop is a community gathering place, bookstore and a gift shop that features Molokai-made treats. molokaispirit.com
Maui's High Five
1. Grab a table.
After nearly a year of construction, the longawaited Ko Restaurant at the Fairmont Kea Lani is open. Ko — which means sugarcane in Hawaiian — serves authentic Hawaiian, Chinese, Filipino, Portuguese, Korean and Japanese food. fairmont.com/kealani
2. See a giant.
Humpback whales breaching off the shores of Kaanapali are a thrill to watch. To get a little closer to the action, take a trip on a Trilogy charter boat — the company donates a portion of its proceeds to help the whales. sailtrilogy.com/whale
3. Wake up and chant.
Get up early to see the spectacular sight of a sunrise from atop the Haleakala crater. If you go when Auntie Nan (a native Hawaiian park ranger) is there, you can hear her chant "e ala e" as the sun rises.
4. Zip it.
Head to Skyline Eco-Adventures, the original zip line company on the island, for a view of Maui you won't soon forget. The company has two locations and several tour options, including a four-hour adventure tour that also offers lunch in Kaanapali. zipline.com
5. Get it to go.
Alexander's Fish and Chips in Wailea is so good, guests from the high-end hotels have been seen bringing it back to enjoy by their pools. (If you get spotted by hotel staff , just don't mention where you got this tip.) alexandersfish.com
Hawaii's High Five
1. Get hot.
Sign up for a private tour of the planet's largest active volcano with guide-extraordinaire Warren Costa of Native Guide Hawaii. Costa has an archaeology background and has worked as a ranger on Mauna Kea — he's the right guy to follow to the flows. nativeguidehawaii.com
2. Sing to the sea.
Rent a paddleboard from the Kona Boys in front of the newly upgraded King Kamehameha Hotel or off -site at Kealakekua Bay and test the theory that singing attracts dolphins. konaboys.com
3. Find a cure.
Moku Ola (aka Coconut Island) is known for its curative spring waters and was a place of sanctuary for Hawaiians. The island is reached from a bridge near the Hilo Hawaiian hotel. Rooms start at $109. castleresorts.com
4. Embrace the sun.
These three sunset dinner spots won't disappoint. Huggo's features great views of Kona Harbor; Brown's Beach House at the Fairmont Orchid was built to capture the best view of the setting sun from every table; and Beach Tree, the slightly more casual option at the Four Seasons Haualali, off ers ocean views and great food in a relaxed setting. huggos.com, fairmont.com/orchid, fourseasons.com
5. Look up.
The Imiloa Astronomy Center, part of the University of Hawaii at Hilo, contains a full-dome planetarium featuring a live-sky program that shows the sky as viewed from Mauna Kea. imiloahawaii.org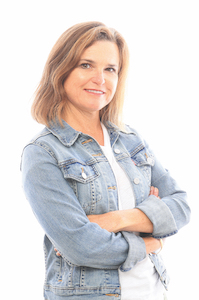 Mimi Towle has been the editor of Marin Magazine for over a decade. She lived with her family in Sycamore Park and Strawberry and thoroughly enjoyed raising two daughters in the mayhem of Marin's youth sports; soccer, swim, volleyball, ballet, hip hop, gymnastics and many many hours spent at Miwok Stables. Her community involvements include volunteering at her daughter's schools, coaching soccer and volleyball (glorified snack mom), being on the board of both Richardson Bay Audubon Center. Currently residing on a floating home in Sausalito, she enjoys all water activity, including learning how to steer a 6-person canoe for the Tamalpais Outrigger Canoe Club. Born and raised in Hawaii, her fondness for the islands has on occasion made its way into the pages of the magazine.