Hit the Yoga Mat
If you're inclined to stay local so you can keep up your yoga groove (we've been there!), know that a venture into Tahoe doesn't have to cramp your practice.
• The biggest happening for those in the flow is the Wanderlust Festival (wanderlustfestival.com), which takes place this year from July 28 to 31 in Squaw Valley. Look for amazing headliners including spiritual guru Deepak Chopra, musician Michael Franti and West Marin's own deejay MC Yogi (Nick Giacomini). Lodging deals include $279 at the Resort at Squaw Creek and $179 in the Village.
• In Truckee, our yoga picks include Tahoe Yoga and Wellness Center on Donner Pass Road (tahoeyoga.com) or Bikram Yoga Sierra on Trails End Road (bikramyogasierra.com).
• Heading to Tahoe City? Check out the Tahoe Yoga Institute at the Cobblestone Center (tahoeyogainstitute.com), or if you like it hot, Mountain Lotus Yoga in the Boatworks Mall offers Bikram and some flow (mountainlotusyoga.com).
• Yoginis in Incline Village can stretch and bend at Incline Village Yoga (inclinevillageyoga.com), Awareness Village on Mays Boulevard (awarenessvillage.com) or Lake Tahoe Wellness Center at Kings Beach (laketahoewellnesscenter.com).
• South Shore folks can pop into a Mountain Yoga class in the Tahoe Keys (mountain-yoga.com) or Svadaya Yoga, behind the Round Hill Safeway near Zephyr Cove, (divinefootprintsyoga.com).
Dive Into the Water
Twenty-two miles at its longest point, 12 miles at its widest with a depth of 1,637 feet, Lake Tahoe is a mecca for water sports.
• The most recent trend to sweep the blue waters of Tahoe is stand-up paddleboarding, with races held throughout the summer including Jam to the Dam (jamsup.eventbrite.com) on July 10, six miles from Carnelian Bay to Tahoe City or the Ta-Hoe Nalu Stand-Up Festival (tahoenalu.com), August 21 to 22 in Kings Beach. Want to learn? Look into rentals and lessons at Kings Beach (tahoepaddle.com and standuppaddletahoe.com) or in Tahoe Vista (tahoeadventurecompany.com).
• According to those who have explored these incredibly clear waters, scuba diving the lake is something not to be missed. Discover schools of trout, salmon and mackinaw; diving wrecks; and geological vertical drops (laketahoequest.com).
• Sailing and cruising are available around the lake. For rental or chartering information go to boattahoe.com. Or, check into sailing lessons at Tahoe Yacht Club in Tahoe City (tahoeyc.com) or the South Lake Tahoe Parks and Recreation Department (recreationintahoe.com).
Make Food Your Focus
For years, dining out in Tahoe meant waiting for a coveted spot on the deck at Sunnyside or in a booth at Moody's, or booking a romantic dinner at either Soule Domain — the converted log cabin in King City — or finally getting into Cafe Fiorie, a seven-table, South Shore gem. Here are three new or improved must-try spots for the foodie in you.
• Strawberry's Todd Chapman, CEO of JMA Ventures, has recently added the West Shore Cafe and Inn (westshorecafe.com) to his Tahoe empire. The lakefront property is an intimate six-room luxury inn and restaurant with its own pier and 30 buoys. Chef Rusty Johns offers a variety of Tahoe tastes such as West Shore poke, gruyère fondue, and Al's killer burger served indoors or on the private patio.
• While the food is locally harvested, the building housing Jax on the Trax in Truckee (jaxtruckee.com) was imported from West Chester, Penn., back in 1948. Owner Bud Haley spiffed up the decor and menu, featuring Kobe beef meat loaf and dill-crusted fish and chips made with Seafood Watch top choice Alaskan cod. Look for it this season on the Food Network's Diners, Drive-ins and Dives.
• Now open to the public, Wild Goose in Tahoe Vista (wildgoosetahoe.com) focuses on sustainable seafood. Chef Jason Di Guilio has integrated California albacore tuna, California black cod and Alaskan salmon into his menu. "Knowing what to eat, and when to eat it, is key to eating sustainably," he says.
Rejuvenate in a Spa
Tahoe has many popular massage and facial boutiques, but if you're looking for the ultimate spa day getaway experience consider one of these — where you can spend hours beyond your treatment decompressing in the luxurious spa facilities.
• Mid-mountain and uber-luxe, The Ritz-Carlton Spa (ritzcarlton.com) features 16 treatment rooms, a sauna, a steam room and whirlpools as well as a heated coed spa-only outdoor lap pool.
• After a recent multimillion-dollar renovation to its 10-treatment-room spa, the Resort at Squaw Creek (squawcreek.com) offers a steam and sauna, plus a fitness center.
• Onsen Spa at the Montbleu Resort (montbleuresort.com) on the South Shore offers a full-service spa with saunas, whirlpool baths and eucalyptus steam rooms and fitness center.
Hit a Hole in One
Notes tahoebest.com: "At 6,000 feet elevation, the ball travels 25 yards farther on a drive." We're not sure if this is true, but here are a few top courses to test it out for yourself.
• Ranked this year as the 15th best course in California by Golf Magazine, Coyote Moon (coyotemoongolf.com) in Truckee is a Brad Bell–designed 18-hole course.
• The Resort at Squaw Creek's 18-hole championship golf course (squawcreek.com) is keeping it green as a Certified Cooperative Sanctuary.
• Set along the South Shore, Edgewood Tahoe (edgewood-tahoe.com) was designed by George Fazio and has been consistently rated by Golf Digest as one of "America's top golf courses." According to Yelpers, the course is worth the hype, accuracy is a must, water is in play most of the time, and the "as seen on TV" moment on hole 17 won't disappoint.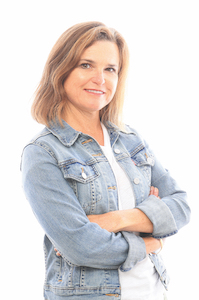 Mimi Towle has been the editor of Marin Magazine for over a decade. She lived with her family in Sycamore Park and Strawberry and thoroughly enjoyed raising two daughters in the mayhem of Marin's youth sports; soccer, swim, volleyball, ballet, hip hop, gymnastics and many many hours spent at Miwok Stables. Her community involvements include volunteering at her daughter's schools, coaching soccer and volleyball (glorified snack mom), being on the board of both Richardson Bay Audubon Center. Currently residing on a floating home in Sausalito, she enjoys all water activity, including learning how to steer a 6-person canoe for the Tamalpais Outrigger Canoe Club. Born and raised in Hawaii, her fondness for the islands has on occasion made its way into the pages of the magazine.