Occasionally I fantasize about being Madonna. Not to be onstage flaunting the arms of a 20-year-old, or offstage in the arms of a 20-year-old — but I imagine she gets spa treatments whenever she wants, with no thought of time or expense. After all, taking care of Madonna has proved to be a good investment.
The first time I had these thoughts I joined a few friends pre–high school reunion at the Spa Montage in Laguna Beach. The indoor/outdoor waiting area had an abundance of lounge areas, surrounded by mature palms, and waterfalls, a steam room, dry sauna, cold dipping pool and large bubbling Jacuzzi. Dress code: white fluffy robe. All three of us opted for antiaging facials, and all of us were happy with the results. Fast-forward to last summer and a quick visit to the Big Island, where the Four Seasons Hualalai had just finished a $40 million renovation, seven mill of which went to the spa.
The day I was there, a complimentary pre-treatment foot spritzer was offered to aid relaxation. It's these small touches that got me thinking of Madonna again, and wishing I could book this type of trip for myself without worrying about silly things like the cost, and who would watch the chickens while I'm away.
One of the features of the new and improved Hualalai Spa is a coed garden lounge. Here, before a treatment, guests can hear the symphony of nature, complete with waterfall, breezes rippling through various leaves and a resident flock of mynahs and other tropical birds—all soothing enough to lull any type A into a momentary B.
I chose the apothecary scrub, just one of the new "experiences" on the menu. Over 20 native plants and minerals have been selected for therapeutic properties by kupuna (island elders), and after much sampling I chose coconut (moisturizing), ginger (for circulation), sugar (gentle exfoliation) and pikake (aphrodisiac).
As I relaxed post-treatment in the garden, sipping coconut water, I decided I would much rather be me than Madonna, and I too am worth the investment.
Where do spa professionals go to relax
SenSpa
Raised in Marin and now living in San Francisco, Randy Shrek co-founded SenSpa in 2006 as a place where clients can attain their optimal state of well-being.
What is your dream spa vacation? Two weeks of total immersion in a spiritually energetic forum, working on all aspects of my being. I love to incorporate activity with stillness, breath work with hard work (working out), letting my mind unwind while getting my energy aligned. I love to experiment with treatments that I don't offer at my spa…things that may be "impractical" for a day spa to offer. For me, having someone else think about the meals—the ingredients and their preparation—is pure bliss. As well as having it available whenever I want it!
Favorite local getaway? For a day trip, Bodega Bay—pounding waves, a mixture of sunshine and "wet" air, rocks, cliffs and no one there. An overnight—Calistoga Ranch in Napa.
Favorite spa destination? One of my favorites is Esperanza in Cabo San Lucas. It is a short trip (given how busy my life is, I don't love to spend long periods of time just to get somewhere) and has spectacular surroundings. Esperanza has some of the best service I have had…and is still very intimate. Don't hate me, but sometimes I like places that have a no-children policy for certain areas—and they have that. It allows me the space to clear my mind, wear my iPod, work out, eat great, fresh food and get amazing spa treatments. Oh, and did I mention that all of the luxurious showers face the Pacific, so it's just one constant reminder you are on vacation?
How many days does it take you to relax? Day eight is always it for me, no matter where I go.
Stellar Spa
Husband-and-wife team Patrick and Dana Vande Weg created Stellar Spa in Corte Madera as a continuation of Dana's skin care business. With the recent addition of their new baby, Skylar, the couple looks forward to a bit of R&R, which to them is also R&D.
Dream spa vacation? Wow! This is a hard one to answer because over the years we've talked about all types of great spa getaways we'd love to try sometime. Maybe a spa cruise on a smaller, more intimate ship that offers world-class spa services and ambience on board, and ports in different cities that offer a unique spa's experience and products specific to that region, would be a spa vacation we'd come back completely relaxed from and (would) tuck away as a memory to drift back to when we just need to close our eyes, escape and loosen our minds.
Favorite local getaway? Two or three times a year, we escape to Sea Ranch to relax and unwind. The laid-back atmosphere and peacefulness of the area, the coastal views, the hiking trails and the wildlife never disappoint and always melt away our stress and reenergize the body. It's a great getaway and a fantastic area for introducing our daughter Skylar to nature.
Favorite spa destination? It's hard to pick a favorite spa destination other than our own, but one of our local favorites is Osmosis. The enzyme bath is really unique and relaxing and it's a very peaceful, secluded Zen-type spa where you can't help but slow down and relax.
Number of days it takes for you to truly relax? We've definitely learned over the years that relaxation does not come on command. We've found it takes us a good five to six days to truly start to unwind from the day-to-day running of a business and life's activities.
Evo Spa
As co-owner of Evo Spa (opened in 2004) in Mill Valley, Gail Ann is constantly researching how to improve her clients' experience. Part of this includes traveling afar to take care of herself.
Dream spa vacation? A place that has beautiful natural surroundings, that is quiet, where I can just be. One such place is Ananda in the Himalayas, a former palace transformed into a spa. The level of service and the vegetarian food, along with Ayurvedic treatments, speak to my heart and soul. I hope to go in February.
Favorite local getaway? Indian Springs and Solage, in Calistoga; both provide wonderful treatments and feel very peaceful to me.
Favorite spa destination? Rancho La Puerta. I love this place because it has heart and soul. The setting in Mexico is very beautiful and the staff is so friendly and helpful. You have the choice to keep busy with the many exercise and yoga classes that they offer or simply walk the labyrinth as a meditation. The food is very good and I enjoy the evening meal that they offer in silence. There is a spiritual feel there that helps me find peace and relaxation.
How many days does it take you to relax? It takes me about three to four days to drop in and another seven days to totally relax.
Tahoe Time
Regarded by locals as the month of heaviest snowfall February, is prime time to visit Tahoe: destination fresh, powdery and primed ski slopes. With the Winter Olympics on every skier's and boarder's mind, now is a great time to get out there and carve your own trails.
Where to stay
Kids ski, sled and skate free. Recently named a "top 10 winter resort for families." Resort at Squaw Creek is offering a winter family-fun package. Along with deluxe accommodations, guests will enjoy; free in-room kids' movie, free ice skating and skate rentals at the resort's ice rink, free sledding and a free 12-and-under child's lift ticket to Squaw Valley (two per room). Oh, and free hot chocolate and s'mores to enjoy at the outdoor fire pits. Prices start at $279 per weeknight, $319 per night weekend night, squawcreek.com
Stay in a lodging condo at The Village at Northstar and get two free lift tickets with a Fast Pass upgrade. Guests also have access to the recreation center with a fitness center, pool, spa and children's game room. Offer based on double occupancy in a studio condominium. Starting at $108 per person per night (other lodging options with the ski packages available), northstarattahoe.com
Stay at the Hyatt Regency Lake Tahoe Resort and ski free at both Alpine Meadows and Homewood Ski Resorts. This package includes; deluxe accommodations, complimentary "Door to Slope" round trip shuttle, two adult lift tickets for Alpine Meadows on day one and two adult lift ticket for Homewood on day two. Price per person, $129.50 with a three-night minimum stay, laketahoe.hyatt.com
Where to ski?
Heavenly Valley: 29 lifts, 94 trails, 4,800 skiable acres, lift tickets, $82 adult, $45 child. skiheavenly.com
Homewood: 8 lifts, 60 runs, 1,260 skiable acres, lift tickets $55 weekends and $45 Monday to Thursday. Eight lifts, skihomewood.com
Kirkwood: 14 lifts, 65 trails, 2,300 skiable acres, lift tickets $74, kirkwood.com
Sierra-at-Tahoe: 11 lifts, 2,000 skiable acres, lift tickets $69, $72 weekends, sierrattahoe.com
Northstar at Tahoe: 19 lifts, 90 trails, 3,000 skiable acres, lift tickets $79, adults and $30 kids 5–12, northstarattahoe.com
Squaw Valley: 33 lifts, 4,000 skiable acres, lift tickets $83, $88 holidays; kids 12 and under $10. squaw.com
Sugarbowl: 13 lifts, 1,500 skiable acres, 95 trails, lift tickets $66, $20 for kids 6–12. sugarbowl.com
What's to eat?
Tahoe's latest après-ski scene
Located mid-mountain at Northstar-at-Tahoe, Manzanita is headed up by Traci Des Jardins, the James Beard Award-winning chef behind San Francisco's Jardinière and Mijita Cocina Mexicana. The French-inspired cuisine's infused with organic ingredients and sustainable, locally grown meat and produce. Bound-to-be favorites include Liberty Farms duck meatballs with mission figs and Lucques olives and Dungeness crab sliders. manzanitalaketahoe.com
Looking for some tasty satay or pad thai? Thai Kitchen opened in Tahoe City early September. The city's Cobblestone Center is also home to a new wine bar, Corkscrews Wine & Cheese Bar, with a sleek, modern look and an impressive selection of boutique wine labels and cheese, including Cowgirl Creamery's Mt. Tam goat cheese. Fat Cat Café (fatcattahoe.com) reopened its doors in Tahoe City last May after an extensive remodel. Guests can pick their poison from an extensive martini and cocktail menu at the cherry-wood bar and enjoy "share plates" with friends. Also new this winter is Squaw Valley's Cornice Cantina (squaw.com/cornice-cantina). Located in the old Red Dog at Squaw Valley USA, the Cantina serves authentic Mexican food and margaritas till midnight. Finally, the masterminds behind Moody's Bistro (Tahoe City) will also be celebrating the one-year anniversary of Baxter's Bistro (baxtersbistro.com) and Lounge in the Village at Northstar. New this winter is an outdoor patio with fire pit and couches where revelers can keep warm with seasonal cocktails.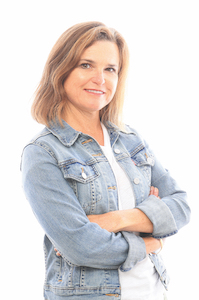 Mimi Towle has been the editor of Marin Magazine for over a decade. She lived with her family in Sycamore Park and Strawberry and thoroughly enjoyed raising two daughters in the mayhem of Marin's youth sports; soccer, swim, volleyball, ballet, hip hop, gymnastics and many many hours spent at Miwok Stables. Her community involvements include volunteering at her daughter's schools, coaching soccer and volleyball (glorified snack mom), being on the board of both Richardson Bay Audubon Center. Currently residing on a floating home in Sausalito, she enjoys all water activity, including learning how to steer a 6-person canoe for the Tamalpais Outrigger Canoe Club. Born and raised in Hawaii, her fondness for the islands has on occasion made its way into the pages of the magazine.