Spanning three islands and three weekends this year, the seventh annual Hawaii Food and Wine Festival is continuing to deliver the gastronomical magic to the tune of cooking demos, dining adventures, wine tastings and food from more than 100 top culinary talents. Here, some of the Honolulu participants reveal their favorite things on Oahu, including the sunset cocktail spot that is not to be missed. The Hawaii Food and Wine Festival takes place October 20 through November 5.
WHO ROY YAMAGUCHI
WHERE ROY'S RESTAURANTS
Specialty Dish It's more about the classics we created for Roy's like the miso-yaki butterfish, Szechuan baby back pork ribs and hibachi salmon, and for Eating House, the plantation paella, Hapa Burger, Shrimp Piri- Piri with rice pilaf and the plantation ramen.
Favorite Sunset Cocktail I enjoy having a sunset cocktail and listening to live Hawaiian music at the House Without A Key at the Halekulani Hotel.
Favorite Local Food I like Helena's Hawaiian Food and Papa Ole's Kitchen.
Favorite Special Occasion Alan Wong's, for over 20 years.
WHO ALAN WONG
WHERE ALAN WONG'S RESTAURANTS
Specialty Dish Ginger Crusted Onaga, Soup and Sandwich, The Coconut, and Da Bag. No matter how much I change and provide variations, people still want to order these dishes.
Favorite Sunset Cocktail House Without A Key restaurant, at the Halekulani hotel overlooking Waikiki Beach with Hawaiian music; the hula dancing is magical. I imagine some couple saving up money their entire lifetime so that they can sit on this beach. We locals sometimes take it for granted because we live here, so to come into Waikiki, relax and experience this is not only nostalgic but really unique.
Favorite Local Food Ono Hawaiian Foods in Kapahulu has been around for decades and serves great authentic Hawaiian food. We bring our staff there and out-of-town visitors so that they start to understand that traditional Hawaiian is its own ethnicity with its own food, versus the food of modern-day Hawaii.
Favorite Special Occasion It depends on the occasion of course, but it's where the people I want to be with for the occasion are. We make our own fun.
---
WHO KEITH PAJINAG
WHERE THE MODERN HONOLULU
Specialty Dish So I get asked the specialty question a lot, and it changes from time to time. Right now my personal specialty dish is making any kind of fresh pasta while I am braising some sort of meat, preferably lamb. I love combining braised lamb shanks with fresh pasta. My favorite.
Favorite Sunset Cocktail I probably shouldn't say this because I work here, but honestly here at Ravish is the best place I have had a sunset drink. The drinks are awesome and you just can't beat the view from here.
Favorite Local Food My favorite place to eat local food here on Oahu would be just grabbing a mini mix plate at Alicia's Market. Then pulling over at a beach park and eating eat it outside. I always order the roast pork and sweet tako poke. It comes with rice, mac salad, and kimchee.
Favorite Special Occasion Well, since it appeals for a variety of occasions, I like to do my little triangle restaurant/bar hop in the middle of Chinatown: Livestock Tavern and on to Tchin Tchin and then Lucky Belly. And yes eat something at every one of those places. You might get full, so pace yourself, because the drinks go down easy.
---
WHO GEORGE MAVROTHALASSITIS
WHERE CHEF MAVRO
Specialty Dish Salt-crusted onaga with ogo-vierge sauce; spicy ahi aioli; island snapper Chinatown style; Yukon-potato-crusted shutome; Keahole lobster Indochine; kumu en papillote — these dishes reflect my 29 years working from the local market. The onago earned a spot on GQ magazine's Top Ten Dishes, was featured prominently in The New York Times and is a consistent guest favorite. The salt crust is just to protect the fish while baking and is opened tableside.
Favorite Sunset Cocktail There's only one place: House Without A Key at the Halekulani. It never gets old.
Favorite Local Food Tripe stew at Helena's Hawaiian Food.
Favorite Special Occasion Nobu terrace bar (recently moved to Auahi Street in Ward Village). There's one small booth for two in the middle.
---
WHO ED KENNEY
WHERE MUD HEN WATER
Specialty Dish At Mud Hen Water, don't miss the he'e lu'au with inamona dukkah. It's our version of a classic Hawaiian dish of octopus braised with taro leaves and coconut milk. We know not to tamper with tradition so we simply improve the original by squeezing fresh coconut milk every day (the only restaurant on the island to do so) and by grilling the braised he'e (octopus) over kiawe wood in our hearth, resulting in a tender interior and smoky, crisp exterior. We stray from tradition with the addition of a sprinkling of inamona dukkah at the end. Inamona dukkah is toasted native kukui nut to which we add ni'oi (Hawaiian chile pepper), sesame seeds, grated coconut, and 'alaea salt (sea salt).
Favorite Sunset Cocktail The House Without A Key at the Halekulani Hotel has a special place in my heart. This is where my parents used to perform when I was a child. My emotional connection aside, with live Hawaiian music and hula every evening, it is the most authentic and stunning venue in all of Honolulu for cocktails at sunset.
Favorite Local Food Ono Hawaiian Foods on Kapahulu, but they are closing their doors in August after more than 50 years. So, I would have to say Waiahole Poi Factory, although it is a bit of a drive — albeit a pretty beautiful drive. I like the Laulau/ Luau Stew combo plate. And don't forget the kulolo for the road.
Favorite Special Occasion Go to Tamura's Market in Kaimuki and pack a cooler with goodies from the extensive wine collection, poke counter and gourmet foods aisle, and then head to any of the dozens of Oahu's public beaches, parks or hiking trails for a special occasion that you'll never forget.
---
WHO JUSTIN PARK
WHERE BAR LEATHER APRON
Specialty Drink Our house old fashioned (the BLA old fashioned) is our most popular drink. We use Japanese wasanbon sugar, which gives it a very rich, unique flavor. We import the sugar ourselves directly from a sugar factory in Japan.
Sunset Cocktail A House Without A Key in the Halekulani Hotel is my favorite place to relax, enjoy the sunset and take in the laid-back Hawaiian vibe.
Favorite Local Food I absolutely love Tanioka's in Waipahu. It's worth the drive to experience true local takeout food. They have the perfect grab-and-go-tothe- beach food. They also have the best poke, fried chicken and musubi.
Favorite Special Occasion You can't beat the service and old-school ambience of Hy's Steak House. There's no other place in Hawaii like it and it's my go-to place for a special occasion. They grill steaks with local kiawe wood, which gives the beef a unique flavor.
---
WHO DAVE NEWMAN
WHERE PINT + JIGGER AND HARRY'S HARDWARE EMPORIUM
Specialty Drink My favorite drink I have ever created is called the Drawn and Quartered — equal parts Campari, Angostura, lime juice, apricot simple syrup and a splash of soda. It was created for a Campari competition in which I lost out on a trip to New York City. The name was something I thought up during the competition while I was waiting my turn to go onstage. The drink is this deep reddish brown color, very similar to dried blood. This got me to thinking of all sorts of serial killer names and then I thought about it being equal parts of four ingredients. I love double meanings.
Favorite Sunset Cocktail My favorite place on the island to enjoy the sunset while having a cocktail or sipping some champagne and taking in the scenic beauty of Hawaii is a spot called China Walls in Port Lock near Hawaii Kai. Now if you want a proper cocktail with one of the best views in Honolulu you must go see Jen Ackrill at Top of Waikiki. Formerly of Rye in San Francisco, she is presiding over the bars at Top of Waikiki and the club Sky as well. The revolving bar and restaurant give an unparalleled view of Waikiki and if you go in time for the sunset it's pretty breathtaking.
Favorite Local Food One of my all-time favorite spots for local food is about to shut its doors for good. Ono Hawaiian Foods on Kapahulu is a true gem. Helena's Hawaiian Food would be my second choice.
Favorite Special Occasion Newer to the scene but making waves is Restaurant Senia. Helmed by chef juggernauts Chris Kajioka and Anthony Rush with Chris Remelb crushing the wine program, this place is a must-try. The talent that this place has packed into it is almost silly. If you want to celebrate a special occasion and you love wine then I can't think of a better place to go. I know this sounds crazy, but you must order the cabbage. I know, I know cabbage? Trust me, cabbage. Let Chris pair your meal with wine and enjoy the magic.
---
WHO CHRIS KAJIOKA
WHERE RESTAURANT SENIA
Specialty Dish Charred Cabbage. This is dish is particularly special since my close friends, the Hirabaras, of Hirabara Farms, grow the caraflex cabbage just for us. I couldn't source it locally, so they started to plant it specifically for our use.
Favorite Sunset Cocktail The Halekulani, House Without A Key.
Favorite Local Food Ethel's (in Kalihi).
Favorite Special Occasion Sushi Sho.
---
WHO WAYNE HIRABAYASHI
WHERE THE KAHALA HOTEL & RESORT
Specialty Dish The Kahala's famous Ahi Poke Musubi.
Favorite Sunset Cocktail Sushi ii.
Favorite Local Food Ono's.
Favorite Special Occasion Outrigger Canoe Club.
---
FROM BAY TO ISLAND
San Francisco chefs and mixologists making an appearance.
Chris Cosentino – Cockscomb
Marco Dionysos – ABV
Jason Fox – Commonwealth
Brandon Jew – Mister Jiu's
Ravi Kapur – Liholiho Yacht Club
Jordan Keao – Aina
Belinda Leong – B. Patisserie
Michael Mina – Michael Mina
Charles Phan – Slanted Door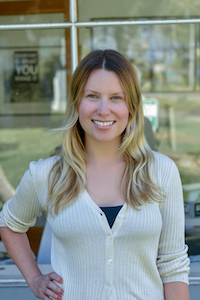 Kasia Pawlowska loves words. A native of Poland, Kasia moved to the States when she was seven. The San Francisco State University creative writing graduate went on to write for publications like the San Francisco Bay Guardian and KQED Arts among others prior to joining the Marin Magazine staff. Topics Kasia has covered include travel, trends, mushroom hunting, an award-winning series on social media addiction and loads of other random things. When she's not busy blogging or researching and writing articles, she's either at home writing postcards and reading or going to shows. Recently, Kasia has been trying to branch out and diversify, ie: use different emojis. Her quest for the perfect chip is never-ending.