Ahhh, the tropics … hammocks swaying, ocean waves lapping on the shore, squawks from a bird in the distance happily living out her feathered existence in an island paradise. As many vacationers find out on their first visit to these popular island destinations, paradise might look more like a filled-to-capacity mega-resort. While there is much fun to be had on those people-filled, action-packed types of trips, the following places — culled from the experiences of our readers — are located along the roads less traveled.
A Place for Adventure
With a population topping 7,000 (at most), Moloka'i — aka the friendly isle — is the least developed of the main islands. It is also a popular destination for adventure travelers and romantics looking for a more rugged and generally less expensive tropical vacation. The biggest barrier is entry. Most visitors arrive by small plane or the Moloka'i ferry, which crosses the famously choppy Kaiwi channel from Lahaina Harbor on Maui. A small percentage of visitors arrive by boat, such as Mill Valley's Mike Ratiani, who grew up on Oahu and estimates he has anchored his boat off these shores at least 30 times. "We used to stay off Papohaku beach, one of my favorite stretches of sand in the world," he says. "Its beauty is hard to match anywhere on the planet." Ratiani also has fond memories of the friendly locals at Kaunakakai Harbor, where he and his family would tie up on the long pier and share their catch in return for a hot local meal. "I especially remember that Kalaupapa, the former leper colony, was a tough place to land. We would contemplate how hard it must have been for the lepers who arrived to their new home by being pushed overboard on the upwind side of the small peninsula and left to fend for themselves."
Moloka'i, according to Ratiani, offers a true island experience with friendly people and awesome natural beauty. No frills — but lots of thrills. Today, Kalaupapa Village is still home to a few remaining patients and operates as a national park. It is only open to adults and accessible by a steep trail via hiking, a mule ride or plane. Another main attraction on the island is its surrounding coral fringe reef system — the largest in the Hawaiian islands — which is home to bountiful wildlife. It was off Moloka'i that Ratiani saw a 60-foot whale shark swim alongside his 30-foot sailboat. "On the southwestern corner of the island the ocean current moves eastward and pushes deepwater nutrients and the creatures that feed on them near the island," he says. "It was my first — and possibly only — peek at a whale shark. It was pretty awesome; a sight I will never forget!"
Despite the abrupt 2008 closing of the main hotel, the Moloka'i Ranch Lodge — brought on by a kerfuffle between the owner and the community regarding the further development of 200 multimillion-dollar homes on sacred lands — visitors have continued to enjoy the natural beauty via the various accommodations on the island. Ratiani looks forward to bringing his family back to Moloka'i soon, but instead of sleeping on a boat, he'll book a room at the Hotel Moloka'i, a comfortable, simple and clean hotel right on the beach. Rooms start at $159; hotelmolokai.com.
A Place for Affordable Luxury
To many visitors, Lana'i is synonymous with luxury and expense — possibily due to the two Four Seasons properties on this relatively small island. However, for travel writer Jeanette Valentine of soulamerica.com, Lana'i is not only affordable but also accessible. She prefers the inexpensive Hotel Lana'i — a privately owned boutique hotel located on the only main road on the island — which offers a true local experience.
"Vacationers with big bucks might dismiss Hotel Lana'i in favor of the only other two hotels on the island," she says, "but it would be their loss." Considered a historical building, Hotel Lana'i was built in 1923 by James Dole with 11 guest rooms as lodging for visiting executives. For 70 years the structure on this pineapple plantation served as the only hotel on the island. "Hotel Lana'i reminded me of a bed-and-breakfast with bright cozy rooms and a continental breakfast served on a light-filled veranda," she says, "and I couldn't ask for greater convenience." The hotel sits just yards from Lana'i's main shopping district, lined with quaint art galleries and restaurants serving tasty fare. Rooms start at $99; hotellanai.com.
Beachgoers have access by shuttle to Hulopoe Bay, a public beach on the southern tip of the island (and marine preserve). While the lounge chairs, towels and umbrellas are available only to the guests of the Four Seasons Resorts, snorkels, scuba and kayaks are available through Trilogy excursions (sailtrilogy.com) during the week. For a more adventurous tour including shipwrecks and crowds of sea turtles, Trilogy will pick you up at the hotel to explore one of the longest barrier reefs in the entire state. Land lovers can play golf on one of the island courses, rent a jeep or bikes, ride horses or hike through the mountainous terrain on the eastern side of the island.
A Place for Hiking and Sightseeing
Photographer Ben Davidson of Fairfax has been going to Hawai'i regularly since he was 13, where he learned how to drive in the sugar-cane fields of Maui in a rented VW bug. Now in his early 50s, he says that after many trips to O'ahu, Moloka'i and the Big Island, Kaua'i is, hands down, his favorite Hawaiian island. "It's paradise: small yet diverse, incredibly green and lush in some parts and arid and windswept in others," he says. "The island boasts waterfalls, rivers, mountains, hidden valleys, rugged coastline, pristine scenery, incredible hiking, beaches and small towns that retain an authentic aloha spirit and where the weather changes minute by minute."
What's not to love? His favorite off-the-beaten-path property on the island is Waimea Plantation Cottages on the western side. Davidson found the property while on a multisport (biking, hiking and kayaking) photo assignment for an adventure travel company. "The spacious plantation grounds had rustic cottages spread throughout the property and a relaxing, uncrowded feel that is very unlike the modern, large resorts of the island," he says. While the black-sand beach fronting the property is not suitable for swimming, there are white-sand options such as Salt Pond Beach and Kekaha Beach nearby. The property is also situated near Waimea Canyon and the Na Pali coast. For a stunning visual of this famously dramatic coastline opt for a sunset snorkeling excursion with one of the many tour companies. Inland, hikers and sightseers can see for themselves why the area is called Waimea, which means "reddish water" in Hawaiian. The name aptly applies to the erosion of the canyon's red soil, as rivers and floods cascaded down the slopes of Mount Wai'ale'ale for thousands of years. Speaking of the soil, don't pack your nice white pants, because, as Davidson says, "the red dirt of the region has notorious staining power."
Overall, Davidson recommends the Waimea Plantation Cottages to couples seeking a casual, romantic relaxed getaway, families whose kids need a lot of room to roam and bridal and honeymoon couples. Cottages start at $238 per night; waimeaplantation.com.
A Place to Surf
With more than 2.5 million visitors on the ever-popular island of Maui last year alone, finding one's own private slice of paradise can be a challenge. This, however, does not apply to Janie Simon of Larkspur, who owns a home on the hip north shore in the lush town of Haiku. This summer Simon had an unusually high number of houseguests and had to find an emergency overflow option. Having heard great things about the Paia Inn — located in the town of the same name just a few miles down the road from Haiku — she gave the place a try and she and her guests were not disappointed. While it's off the beaten path, this petite boutique has collected some interesting accolades such as "World's Sexiest Hotel Staff" from Condé Nast Traveler and "Fashionable Cool, Unfussy Hotel" according to The New York Times. What attracted Simon to the 15-room inn was the fact that it was right on the beach. "The location was ideal — basically a few steps down from downtown Paia, with great restaurants like Flatbread Pizza (love their salads), Cafe des Amis and the Paia Fish Market, as well as galleries and my favorite massage studio." Simon was also pleased with the amenities like nice sheets, flat screen TVs and wireless. Best yet, the price was right. Rooms start at $189; paiainn.com.
Another upcountry (i.e., not on the beach) property Simon likes is the historic Haiku Cannery Bed and Breakfast, situated in the middle of a lush tropical forest. "Not only do they have a great masseuse," says Simon, "but also a bounty of fresh tropical fruit available to pick such as lilikoi, passion fruit, coconut, breadfruit, avocado, lychee, bananas and guavas." Another fun touch is that much of the furniture, cabinets and flooring is handcrafted by the owners from hardwoods grown and sustainably harvested on Maui. Guests can choose to be in the inn or a separate two-bedroom cottage. Rates start at $95; haikucanneryinn.com.
Wherever one chooses to stay, the north shore is perhaps most famous for the windsurfing and kiting beaches as well as the infamous surf break known as "Jaws." Interested in lessons? Simon sends all of her mainland friends to Alan Cadiz, who has been teaching windsurfing for more than 25 years through his HST school and has added kiteboarding and paddleboarding as these sports have become popular. Cadiz offers a variety of lesson options or rentals out of nearby Kanaha Beach. However, for those who don't want to schedule or pay for their water time, Paia Inn has a bevy of boogie boards and beach toys for its guests to use on a complimentary basis.
A Place to Swim
Waikiki, an international vacation destination located next to the business district of Honolulu, has a reputation for all-night partying and bikini-packed beaches. For those looking for a more quiet O'ahu experience, turn left (instead of right) out of Honolulu International Airport and head across the island, 26 miles to the North Shore, which is exactly what newlyweds Neka Pasquale and Christian O'Donnell did this summer for their honeymoon. They chose O'ahu because neither of them had spent much time on that island and heard that the North Shore was great for swimming in the summer. They also knew they wanted a sure thing (which to them is a resort property) minus the crowds (their own beach cottage).
Turtle Bay Resort filled the bill, and it worked out perfectly for them. "Our cottage was quiet with amazing ocean views and hammocks strung across the grass with lots of plumeria trees — it was so relaxing," says O'Donnell. "We hiked on private beaches and picnicked in a gorgeous remote cove. I especially enjoyed the spa, yoga and Pilates classes. We both enjoyed the couples seaside massage." The pair kept their distance from the hustle and bustle of the hotel except for a few meals at the beachfront restaurant, OLA, which was their favorite on the property.
For leisure they explored the culinary gems in the nearby town of Haleiwa. "I loved the Beet Box Cafe in the Celestial Natural Foods store; they use all organic produce and make fresh juices and smoothies, and the store has a super cool vibe," says Pasquale. "The avocado toast on fresh bread sprinkled with pink salt was fun to share, and I loved the breakfast of two organic eggs over brown rice, black beans and thick slices of avocado, smothered in fresh salsa, on sprouted corn tortillas. I ate that at least every other day." Overall, what the couple liked most about their vacation was the laid-back vibe and friendly people of the North Shore, swimming in the ocean, and finding that perfect getaway with all the comforts of a nice resort. Cottages at Turtle Bay start at $559 per night; turtlebayresort.com.
A Place for Peace
The Big Island — the youngest and still growing thanks to the active volcano Kilauea on the northern side of the island — is often known for its luxe accommodations, such as the Four Seasons Hualalai and Mauna Kea Beach Hotel. While these high-end hotels attract guests from around the world with their 400-plus thread counts, specialty cocktails and attentive staff, some vacationers — like our managing editor, Julie Sinclair — are called to the Big Island for more than mai tais and a suntan.
Sinclair describes her first couple of experiences on the Big Island as staying at large family-oriented resorts, noting that they were the perfect introduction to the island. Little by little, though, with each successive visit, Sinclair felt she was able to experience a deeper connection to Hawai'i by trying smaller, independent properties. "The big resorts were wonderful, but there was something missing for me," she says. "There was definitely a shift in my experience once I started sleeping without air-conditioning and allowed myself to fully connect with the island's elemental qualities: rain forest, volcano, hot springs, lava fields."
Her "really-get-to-know" Hawai'i trip began with a two-week stay at the 30-year-old nonprofit Kalani Oceanside Retreat in the tropical Puna district on the island's southeastern shore. She was there for a three-week immersion course to study an energetic healing modality, and between classes she would swim at the nearby black-sand beach (dolphins playing just on the other side of the breakers), head to Hilo to shop (where Spam sandwiches sold in delis provided another surprise) or just kick back at the retreat's pool.
Accommodations at Kalani range from tent camping to hales (with shared bathrooms) to multiroom lodges with private baths. Food, all organic, is served up informally three times a day in a lanai. Only a 45-minute drive south from the Hilo Airport, Kalani offers workshops and personal retreats year-round. Day trips might include a visit to Kilauea, one of the world's most active volcanoes, and the thermal spring pool at Ahalanui Park up the coast. Sinclair also did a one-day drive around the entire island, beginning in the early morning and arriving on the western coast north of Kona in time to watch the sun set from Kekaha Kai State Park.
"Each day brought moments of profound connection with nature," she remembers. "Just across the road from Kalani's front entrance, I'd walk to dramatic lava cliffs, from which I'd meditate on the ocean while large sea turtles swam below. With no TVs, and cellphone reception being spotty, it's an amazing place to unplug and refresh." Rates start at $40 per night for camping, $90 for a lodge room with a shared bath; kalani.com.
The next spot she visited on a subsequent visit — the 11-room, Hawai'i Island Retreat — offered an equally authentic Hawaiian experience, but this time in a more luxe environment. Her meditation here involved the soundtrack of rustling pines being tossed about by the sometimes-strong breezes or the roar of the ocean from the nearby beach. Walking its talk as an eco-boutique hotel and spa, the property sits on 50 acres of gardens and wilderness in the famed Waipio Valley of North Kohala. "I had some of the freshest food I've ever eaten (including fresh goat milk); had an amazing massage; and enjoyed exploring the grounds of the property, which include an ancient stone circle and a 'grandmother stone' named Tutu that was part of the island's history," says Sinclair. "I was grateful for the owners' dedication to making my experience as serene and soulful as possible, and it turned out to be profound. I left feeling more connected to the Big Island than ever." All rooms, which start at $425, have private balconies and overlook the garden as well as ocean or valley; hawaiiislandretreat.com.
No matter what you are looking for, the islands of Hawai'i offer an escape from the everyday — and sometimes even more so when veering off the road well travelled.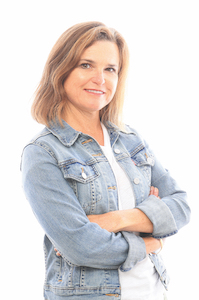 Mimi Towle has been the editor of Marin Magazine for over a decade. She lived with her family in Sycamore Park and Strawberry and thoroughly enjoyed raising two daughters in the mayhem of Marin's youth sports; soccer, swim, volleyball, ballet, hip hop, gymnastics and many many hours spent at Miwok Stables. Her community involvements include volunteering at her daughter's schools, coaching soccer and volleyball (glorified snack mom), being on the board of both Richardson Bay Audubon Center. Currently residing on a floating home in Sausalito, she enjoys all water activity, including learning how to steer a 6-person canoe for the Tamalpais Outrigger Canoe Club. Born and raised in Hawaii, her fondness for the islands has on occasion made its way into the pages of the magazine.