Despite the hassles and uncertainties of international travel, Americans are satisfying their wanderlust in record numbers. When browsing the U.S. Department of State website, adventurers are reminded that they should take serious precautions to assure safety and well-being: for instance, Pakistan, Chad and Algeria are on the Travel Warning list, and please don't lose your passport. Yet ill health is another potential danger for travelers, says Dr. Joseph Habis of Prima Medical Group in Terra Linda. Besides the basic jet lag and altitude sickness that can hamper one's experience, new and emerging diseases and a lack of immunity make U.S. travelers particularly prone to getting sick while traveling. Still, according to the International Society of Travel Medicine, only 8 percent of international travelers seek pre-travel health advice.
Ecuador-born Habis is himself an avid globe-trotter, and it was on one of his early excursions, when he helped a stricken traveler that he realized how unprepared many of us can be. "Travel health includes everything from advice on ways to prevent traveler's diarrhea to choosing the right medication to prevent malaria," he says. "Today, many prefer to travel off the beaten track, where no other tourists can be found, and they need to be educated about the risks involved." Internet-savvy travelers can visit the website for the Centers for Disease Control and Prevention at cdc.gov/travel for the latest on outbreaks ranging from measles in several European countries to chikungunya fever in India. To research other what-ifs, check out istm.org, which has a list of qualified travel doctors, or look into Dr. Habis's travel medicine symposium at
primamedgroup.com.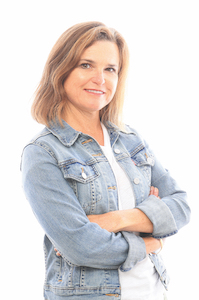 Mimi Towle has been the editor of Marin Magazine for over a decade. She lived with her family in Sycamore Park and Strawberry and thoroughly enjoyed raising two daughters in the mayhem of Marin's youth sports; soccer, swim, volleyball, ballet, hip hop, gymnastics and many many hours spent at Miwok Stables. Her community involvements include volunteering at her daughter's schools, coaching soccer and volleyball (glorified snack mom), being on the board of both Richardson Bay Audubon Center. Currently residing on a floating home in Sausalito, she enjoys all water activity, including learning how to steer a 6-person canoe for the Tamalpais Outrigger Canoe Club. Born and raised in Hawaii, her fondness for the islands has on occasion made its way into the pages of the magazine.