"Ma'am, may I take your skis?" Those could be the best six words in the English language, especially after a long day on the slopes. The first time the words were directed at me was last year at the brand-new Ritz-Carlton Highlands, now simply Ritz-Carlton, Lake Tahoe (much easier to remember). And much as I appreciated having a valet—hastening the moment I could slip my toes into après-ski boots and prop them up by the fire—it was my husband, a.k.a. family sherpa, who appreciated it most. Hooked, we booked a visit to the Resort at Squaw Creek to sample their ski concierge service. And since other western ski areas, like the new Montage property in Utah's Deer Valley and Vail Cascade in Colorado, now also offer valet treatment, we looked into the situation there, too. Did we miss your favorite in this roundup? Let us know and we'll add it to the story online.
Vail Cascade, Colorado
Considered the westernmost base area in Vail, the Cascade offers 292 guest rooms, including 27 suites, as well as more than 80 condominiums and private homes. "The Vail Cascade is the only AAA Four-Diamond rated ski-in/ski-out resort in Vail, with its own dedicated chairlift servicing Vail Ski Area," says Kirsten Texler of Destination Resorts; it also has "an award-winning Aria Spa and Club, new Atwater on Gore Creek restaurant, an adjacent chairlift, a sports rental and retail outlet and a truly one-of-a-kind location," she adds. Pricing for winter high season starts at $349 for a standard room; insiders say ask for one with a balcony. The resort is offering a tiered discount package this winter: three nights for 10 percent off; four nights, 15 percent; five nights, 20 percent, six or more nights, 25 percent. 800.420.2424, vailcascade.com
Resort at Squaw Creek, Squaw Valley
This was actually the valley's first official ski valet resort, offering slope-side service ever since the nine-story smoked-glass tower opened on December 20 nearly 20 years ago. "With our big anniversary approaching, we wanted to create a package that would highlight some of the best things the resort has to offer," director of marketing Marc Sapoznik says. "We came up with the Platinum Package for $20,000." While that price tag might give you pause, here's what it covers: five nights in a two-story penthouse suite, a custom diamond-platinum pendant from Double Diamond Jewelry, five-day ski/snowboarding passes for two at Squaw Valley USA, use of state-of-the-art demo skis, three 75-minute spa treatments per person, dinner for two in Six Peaks Grille, dinner for two in Ristorante Montagna, a dog sledding tour, a horse-drawn sleigh ride, a $1,000 shopping spree at Squaw Creek Sports, a private concierge to assist with arrangements and, of course, champagne.
"And that's not all," Sapoznik adds, citing "a bevy of VIP perks including a chef-prepared private dinner in the suite, fresh flowers, a refrigerator stocked with fruit, cheese, wine and other treats, and unlimited ice skating, snowshoeing and cross-country skiing with equipment included. As well as private transfers from/to Reno-Tahoe International Airport."
Still not quite in your budget? No sweat: a "retro" package starts at $300 a night. Both packages are available through April 15, 2011. For the ultimate in ski-in or ski-out experience, ask for one of the even-numbered rooms on the ground floor (102–116), which are positioned just above the Squaw Creek chairlift. Not only is it a handy location in the morning, it's an ideal perch to watch the sun set behind the majestic peaks of K2 across the valley as kids (and adults) test their sledding skills. 530.583.6300, 800.327.3353, squawcreek.com
The Ritz-Carlton, Lake Tahoe
Opened last year, the 170-room resort enjoyed high occupancy all winter long. "Lake Tahoe was ready for a luxury ski resort, and opening the Ritz-Carlton, Lake Tahoe in Northstar brought a service level to Tahoe that had never existed," says PR/marketing director Steven Holt. "Our ski valets actually put the guests' boots on them and then escort the guests and their skis right onto the snow." A ski shop on site offers the latest equipment to demo or buy, gear and clothing in case you forgot your helmet or need a new sweater, and lift tickets. Other amenities include a 17,000-square-foot spa, fitness center, heated pool and kids' arcade.
"We had an amazing debut winter last year thanks to the exceptional snow conditions and excitement around our opening," Holt adds. "We have already begun to receive snow here in Northstar and are optimistic about the upcoming ski season." A stay-and-ski package starting at $499 (good through April 10, 2010) includes two lift tickets (child or adult), valet parking and resort fees. ritzcarlton.com/laketahoe

Montage, Deer Valley, Utah
"It takes less time to get to the slopes in Utah than it does to get to Tahoe," or so Utah ski buffs tell anyone who'll listen. Let's break it own. The drive to the Oakland airport takes about 30 minutes, and then after the 90-minute flight (plus the wait to go through security and then to board the plane) comes a 45- minute drive to the resort, adding up to about three to four hours, give or take. OK, they might be right. And considering the readers of Ski magazine have voted Deer Valley the number-one ski resort for the fourth year in a row, checking out the new Montage, situated right on the slopes, is something to consider. (Note to snowboarders: Deer Valley is a ski-only mountain, but there's a shuttle for Montage guests to the nearby Park City Mountain Resort and Canyons ski and snowboarding resort.)
The 200-plus-room Montage is the final part of the ski area's 30-year master plan and includes a bowling alley, a 35,000-square-foot spa and a solicitous crew of iPad-toting ski (and mountain bike) concierges. "Located mid-mountain at Deer Valley's Empire Pass, guests have three chairlifts at their doorstep," says Marcus Jackson, general manager of Montage Deer Valley, who spent eight years at Montage Laguna Beach before he was hand-selected to open the company's first mountain destination.
"A dedicated ski valet from our Compass Sports outfitter will greet them with an iPad in hand to select a pair of skis or retrieve the guests' own skis from the locker, then prep the gear, warm the boots and set the skis in the snow. All the guest has to do is step into their boots, click and ski." 435.604.1300, montagedeervalley.com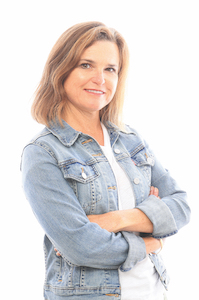 Mimi Towle has been the editor of Marin Magazine for over a decade. She lived with her family in Sycamore Park and Strawberry and thoroughly enjoyed raising two daughters in the mayhem of Marin's youth sports; soccer, swim, volleyball, ballet, hip hop, gymnastics and many many hours spent at Miwok Stables. Her community involvements include volunteering at her daughter's schools, coaching soccer and volleyball (glorified snack mom), being on the board of both Richardson Bay Audubon Center. Currently residing on a floating home in Sausalito, she enjoys all water activity, including learning how to steer a 6-person canoe for the Tamalpais Outrigger Canoe Club. Born and raised in Hawaii, her fondness for the islands has on occasion made its way into the pages of the magazine.