In light of all the recent health headlines about vitamin D deficiency, I'd like to propose another essential nutrient: vitamin V—derived from the awe of ogling a fantastic view. The idea came to me as my husband and I drove along the coast of Big Sur with its dramatic vistas replete with brilliant blues and greens. The Wall Street Journal had just run a story on the positive effects of art on the brain. It quoted Gary Vikan, director of the Walters Museum in Baltimore, using the term "aesthetic emotion" to describe a viewer's cognitive response to a compelling work of art. "An artist," he said, "has an innate sense of what tickles the parts of the brain that process visual cues." If an artist tickles, I concluded, Mother Nature attacks.
We had planned this quick escape as a respite from winter doldrums and were granted perfect weather, in fact. Big Sur is known to have 300 days a year of sun, but after weeks of rain in Marin I wasn't counting on that, just a change of scene. Destination: the newly renovated Ventana Inn & Spa, the iconic artsy retreat now managed by the hotel company Joie de Vivre, known for its hip aesthetic and personal touches. I stayed at the Ventana 20 years ago and was looking forward to not just the views but notably the granola and sticky buns I remembered from the decadent breakfast buffet. I was also curious to see if time, renovations and new management had diluted the mellow Big Sur mystique.
While the 243 acres and 60 rooms and suites narrowly escaped the devastating Basin Complex fire of 2008, the on-site restaurant Cielo burned down in an unrelated kitchen fire shortly thereafter. Hence the entire property has had a major face-lift. The exterior sun-kissed cedar planks remain, but more than $26 million went into upgrades like expanded bathrooms with walk-in showers, new guest room furnishings, redone public spaces and restored pool areas.
Our room seemed right out of the pages of Dwell, a combination of rustic accents and modern luxury. A partially sunken tub offered views of the Pacific as well as the fireplace and the flat-screen TV. After settling in, we hiked the historic Old Coast Road, a rambling dirt lane at the property's eastern edge with killer inclines and panoramas to match.
Later, we walked the picturesque quarter-mile path to the Restaurant at Ventana, formerly Cielo. We bypassed the swanky new bar area and sat down to dine in a cozy outdoor booth overlooking 50 miles of shore. Fog teased the horizon, eventually giving up; pelicans surfed the currents, and I viewed the setting sun through my glass of wine.
The next day, touring the property in a fluffy white spa robe, I found at least three hammocks I could have called home for the day. In honor of the area's bohemian history I headed for the clothing-optional pool—after all, when in Big Sur…. By the time I got there only a few guests were partaking and I lost my nerve. Still, it's impressive that Joie de Vivre has kept the "be free" vibe alive. While there is much to see off premises, there is no need to leave. The granola and sticky buns (made by Enriqueta "Queta" Villalobos since 1981) are still served, along with an abundance of fresh fruits and treats from 7:30 to 10 a.m. daily. And besides the view from the room, there are two pools, miles of trails, an on-site spa, daily complimentary classes in yoga, tai chi and meditation, and a library, not to mention snagging a spot in one of the aforementioned hammocks.
Now I just have to hope a healthy two- or three-day dose of vitamin V might be covered by my health plan someday.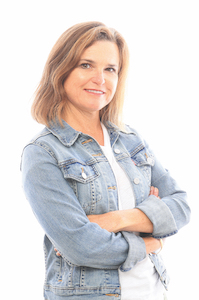 Mimi Towle has been the editor of Marin Magazine for over a decade. She lived with her family in Sycamore Park and Strawberry and thoroughly enjoyed raising two daughters in the mayhem of Marin's youth sports; soccer, swim, volleyball, ballet, hip hop, gymnastics and many many hours spent at Miwok Stables. Her community involvements include volunteering at her daughter's schools, coaching soccer and volleyball (glorified snack mom), being on the board of both Richardson Bay Audubon Center. Currently residing on a floating home in Sausalito, she enjoys all water activity, including learning how to steer a 6-person canoe for the Tamalpais Outrigger Canoe Club. Born and raised in Hawaii, her fondness for the islands has on occasion made its way into the pages of the magazine.