Does it mean a dune buggy ride through the Sahara (sorry, that was the '70s), an ATV adventure in Costa Rica, a LEED-certified eco-lodge accessible only by canoe…or is it a simply a trip where ecology is part and parcel of the deal? Here's what four local travel industry experts have to say on environmentally savvy travel now.
Ecotourism originally began with backpacking and frugal travelers who desired to connect with the land. In the past decade or so, the idea of ecotourism has evolved to include both upmarket resorts and backpacker lodges. Today, it is nature-based tourism that respects the environment and [operates a] tourism facility in an environmentally responsible manner; it also works to help the local community and respects cultural integrity."
—Mike Freed, managing partner, Passport Resorts
---
We are wary of the term ecotourism. The hype seems to have died down a little in the past few years, but we never got on the trendy but rickety bandwagon, and we
don't intend to. Slapping "eco-" onto a destination, resort or tour usually doesn't serve any purpose, except perhaps to make people think that they are doing something [positive],which in many cases they probably aren't (true worst case: there's a 2,000-room, five-course "eco-golf" resort in Malaysia). We're absolutely committed to responsible travel, as a matter of heart, and as a matter of course."
—Tom Cole, writer in residence, Geographic Expeditions
---
Ecotourism encompasses a broad scope of travel options, which can range from a small group traveling to a remote village in Thailand to give a family a water buffalo (popular with religious groups) to an eco-kayaking trip in Healdsburg to explore and learn about the ecology of the Russian River. The concept of environmentally friendly hospitality has been thriving in Europe for decades; it seems to be just catching on here in the States."
—Bob McMillen, CEO and cofounder, Travel Wizard
---
Ecotourism means traveling responsibly wherever one goes. It means caring for the people and the natural and historical features of the region you visit. It means having one's eyes wide open to the effect one has on a place, because no matter what, no matter how well intentioned one is, by definition there is an effect. Make it a good one or at least as good as it can be. Remember that travel is or should be an inherently positive act that opens people's eyes and minds to other people with different values and expectations, and that this is a very good thing."
—Tom Hale, founder and president, Backroads
---
Marin-based Mike Freed started Passport Resorts LLC with his partner Peter Heinemann in 1992. Their roster includes Post Ranch Inn, Jean-Michel Cousteau Fiji Islands Resort, Hotel Hana-Maui, Sea Ranch Lodge and (beginning in May 2008) Cavallo Point–the Lodge at the Golden Gate, at Fort Baker. While all Passport properties are upscale and eco-chic, one in particular has been grabbing the green light: last November the Fiji Islands Resort got the nod as Forbes.com's "Best Environmentally Correct Resort." It was also number one on tripadvisor.com's "World's Best Environmentally Friendly Accommodation" list last spring (Post Ranch Inn came in third), showed up on Condé Nast Traveler's 2006 Gold List and, just last December, won Islands magazine's Global Sustainable Tourism award.
"Over the past few years, we've witnessed an increasing interest in the environment among the public at large, both in general and among travelers," says Freed. "At the same time there's been an increasing recognition, awareness and appreciation of the broad and diverse range of [the Fiji resort's] efforts that have been under way for years—long before they gained critical mass among the public." Examples include the bures, bungalow-like traditional Fijian-style guest rooms that tread lightly on the fragile ecosystem; a one-acre fresh vegetable garden; and beautiful lagoons that double as state-of-the-art waste management systems. A staff marine biologist guides guests through unique dive spots, which the resort helps preserve. And back in 2004 the resort launched the Savusavu Community Foundation, which provides free health, educational and environmental infrastructure assistance to local Fiji residents.
Tom Cole, a mountain man by predilection, recently returned from a Geographic Expeditions trip to the Galapagos thoroughly enamored of the experience. "I had forgotten how much fun it is to be aboard a fine ship, and nothing prepares one for the astonishing diversity of the islands, or the up-close encounters with wildlife," says Cole, 30-year travel leader with the company. "We're the first to acknowledge that bringing travelers to this special place has environmental and cultural impacts," he says. "However, we fervently believe our voyages play a vital role in creating sustainable tourism, which in turn creates an incentive to protect the resource."
GeoEx's clients tour the islands on the brand-new 48-passenger yacht La Pinta. The ship, designed from the hull up specifically for Galapagos travel, has both luxurious staterooms and state-of-the-art eco-friendly features like quieter low-CO2-emission engines and an onboard desalinization plant. The islands are "a great destination for families," adds GeoEx president Jim Sano. "There are special activities for the kids, and adults can choose from a wide range of options at each landing, from deep-sea snorkeling to lounging in the glass-bottom boat." Travelers spend seven days aboard La Pinta and have the option of extending their journey to visit Machu Picchu in Peru.
Travel Wizard's Bob McMillen has been organizing trips for Marinites since 1998. He was first bit by the touring bug in his twenties, when he started Catch a Canoe, a rental and guide company in Mendocino. According to McMillen they work with more than a hundred companies in the "eco zone" but the nine-day "Amazon Health Care Workshop: Pharmacy From the Rain Forest" is a favorite. While the trip is primarily an educational outreach program for health care professionals (with continuing-education credits available), anyone interested is welcome. The adventure begins with a night in Lima, Peru; then it's off to Iquitos, a frontier city on the banks of the Amazon, to explore the central market and visit medicinal herb vendors to find "rain forest remedies." Next comes a short trip down the Amazon to the Explorama Lodge, with a visit to the clinic of American internist Linnea Smith, who treats many local indigenous Indians, and a journey seven miles downriver to Napo Lodge to learn more about rain forest medicinal plants. "We have sent many families and groups on this life-enriching eco-vacation experience," McMillen says. "It's a once-in-a-lifetime vacation that opens guests' eyes and leaves them fulfilled and with lasting memories."
Image 2: Left: Resident naturalist at Jean-Michel Cousteau Fiji Islands Resort shares his knowledge. Right: Young adventurers get an up-close view of the Galapagos pinniped population
---
Organizations that are making a difference
Students can do environmental research and gain academic credit on expeditions with the Earthwatch Institute (earthwatch.org).
Those with only a week to spare (spring break, perhaps?) can get involved with the Sierra Club's Sierra Student Coalition, which runs environmental leadership training programs throughout the country
(ssc.org/t/sprogs.htm).
Take your next vacation as a member of World Wildlife Fund and see animals in their natural habitats on all seven continents while supporting the group's efforts around the world (worldwildlife.org/travel/
index.cfm).
Work side by side with locals as an international volunteer with Cross-Cultural Solutions (crossculturalsolutions.org).
Help communities around the world restore artifacts of cultural importance and promote responsible tourism via the Cultural Restoration Tourism Project (crtp.net).
Founded in 1976, Habitat for Humanity has built more than 225,000 houses around the world. Volunteer locally or join the Global Village program to spend your vacation building a home in a different country (habitat.org).
.Students seeking an alternative to spring break at the beach can volunteer with Break Away (alternativebreaks.org).
Help preserve Hawaii's natural areas and wildlife by getting involved with the Nature Conservancy (malamahawaii.org/get_involved/volunteer.php).
elp preserve biodiversity hot spots with Conservation International's ecotourism program (ecotour.org/xp/ecotour).
Established in 1958, the cross-cultural exchange program Operation Crossroads Africa gives young North Americans the opportunity to work at the grassroots level with young Africans. The founder envisioned young people "building bridges of friendship to Africa" (operationcrossroadsafrica.org).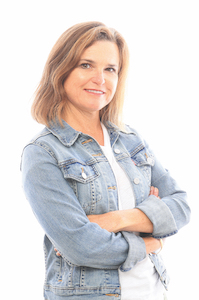 Mimi Towle has been the editor of Marin Magazine for over a decade. She lived with her family in Sycamore Park and Strawberry and thoroughly enjoyed raising two daughters in the mayhem of Marin's youth sports; soccer, swim, volleyball, ballet, hip hop, gymnastics and many many hours spent at Miwok Stables. Her community involvements include volunteering at her daughter's schools, coaching soccer and volleyball (glorified snack mom), being on the board of both Richardson Bay Audubon Center. Currently residing on a floating home in Sausalito, she enjoys all water activity, including learning how to steer a 6-person canoe for the Tamalpais Outrigger Canoe Club. Born and raised in Hawaii, her fondness for the islands has on occasion made its way into the pages of the magazine.