Ever since Elvis Presley did his rendition of the white-man hula in Blue Hawaii amid the exotic splendor of the Coco Palms, Kaua'i has been a coveted destination, especially for Californians. Voted "3rd Best Island in the World" by Travel & Leisure last year, it was also deemed most popular destination by the Hawaii Business News last fall, in spite of economic downturns around the state. My family of four added to the hotel occupancy stats during a much-needed escape to Poipu on the south side of the island. I didn't notice any particular increase in fellow tourists, but I couldn't ignore the proliferation of orange construction fencing, obscuring Caterpillars, mountains of rebar and half-built foundations. On an island known for its slow pace and open space—roughly 95 percent of the land here is zoned "conservation" and is undeveloped—does all this building mark a point of no return?
The good news is, regardless of the amount of new construction, local zoning law still holds that no building can be taller than a coconut tree (four stories), and Mayor Bryan Baptiste is currently fighting for a temporary moratorium on any new agricultural subdivisions. According to Leroy Laney, a First Hawaiian Bank economics consultant, Poipu is the busiest place for building on the island in part because a number of projects that had been in the planning stages for years seemed to get final approvals simultaneously. These developments range from affordable time-share units to luxury projects such as Koloa Landing, a 25-acre oceanfront resort-condominium development sited on the southern tip of Poipu.
Thankfully, the plumeria-infused trade winds carried the clatter of construction inland during our visit, so once we checked into our room at the Sheraton the prevailing sounds were those of rolling waves and a few squealing children. In years past we've stayed at the Kiahuna Plantation, an Outrigger property known as a "value" spot for families, with two-story condos clustered around a network of sprawling green lawns. When value isn't an issue, there's the Grand Hyatt Resort, with championship golf and tennis, an expansive, meandering saltwater lagoon, and connecting freshwater pools with a 150-foot slide. The Hyatt has had their own rebuild –the award-winning Anara Spa is now 45,000 square feet. Speaking of pampering, another family favorite ResortQuest's Waimea Plantation Cottages has just completed a newly expanded Hideaway Spa, including customized treatments with local ingredients such as kava kava, blossoms, honey, seaweed, citrus and more, plus a full-service beauty salon and beachfront yoga classes.
For this trip, however, we opted for the Sheraton's front-row access to the beach. It's easy to imagine the original hard-hatted developers of this place back in 1968 standing on the picturesque rocky point, looking over the grounds and saying, "Let's put the restaurant here for the best view of the beach and sunrise, and let's put the bar here, for the sunset." Despite a complete rebuild and sizable expansion after 1992's devastating Hurricane Iniki and the more recent room upgrades, the original open-air design has stayed intact.
Another example of post-Iniki development is Kaua'i Lagoons on the east shore, on the outskirts of Lihue. Created in 1987 by legendary über-developer Chris Hemmeter, the property has previously included an 840-room hotel, five restaurants and one of his trademark gigantic pools, all fronting the white sand beach of Kalapaki Bay, as well as a 38-acre lagoon and two golf courses. The hotel is now thriving as the Kaua'i Marriott Resort & Beach Club, and just last year Marriott and Ritz-Carlton joined forces to develop the entire 520-acre resort, spending upwards of $1.5 billion to enhance the property and add vacation homes and condos.
And finally, this year the tony north shore will welcome the first St. Regis Hotel (previously the Princeville Hotel) after a multimillion-dollar rebranding effort that includes interior as well exterior space and a new spa.
Once we'd spent enough time lolling around cabana 17 at the beach, we toured the island and decided to finally experience the famed Na Pali Coast. I don't usually do well on these types of open ocean voyages (I can't even sit in the back seat on the way to Stinson), but after popping a little white Bonine pill, I took my chances. Unfortunately for the very understanding Japanese man whose open camera bag took the brunt of my daughter Natalie's lunch, I didn't give the pills to the kids. Hence, I spent the remainder of the trip feeling great, sitting next to Captain Chris Stowe of Blue Dolphin Charters, while Natalie obediently stared at the horizon.
Kaua'i's apparent spike in popularity doesn't surprise Stowe, who moved here from Arizona more than two decades ago. "Kaua'i is the most Hawaiian of all the islands," he says. "I love the slow pace, friendly people and natural beauty." His even tan and easy smile tell the rest of the story.
Passengers mingled with mai tais in hand, erupting in oohs and ahhs as we passed the ever-changing vistas of private coves, soaring cliffs and schools of flying fish. Stowe narrated with bite-size trivia: "Ni'hau (visible on the horizon) only allows pure-blooded Hawaiians and interested qualified buyers onto its shores .…The Hawaiian spinner dolphins (at our bow, showing off impressive acrobatics) are one of the smallest species in the Pacific…And the Na Pali Coast, which rises thousands of feet above sea level, is the second-fastest eroding coastline in the world." Hmmm, I thought, as the little white pills expanded my universe. Change, it seems, is the one dependable constant in this island paradise.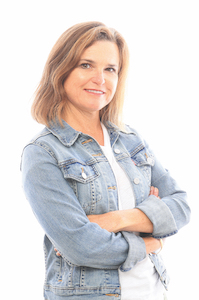 Mimi Towle has been the editor of Marin Magazine for over a decade. She lived with her family in Sycamore Park and Strawberry and thoroughly enjoyed raising two daughters in the mayhem of Marin's youth sports; soccer, swim, volleyball, ballet, hip hop, gymnastics and many many hours spent at Miwok Stables. Her community involvements include volunteering at her daughter's schools, coaching soccer and volleyball (glorified snack mom), being on the board of both Richardson Bay Audubon Center. Currently residing on a floating home in Sausalito, she enjoys all water activity, including learning how to steer a 6-person canoe for the Tamalpais Outrigger Canoe Club. Born and raised in Hawaii, her fondness for the islands has on occasion made its way into the pages of the magazine.