Whether it's yoga, pilates, zumba, rumba, or crossfit, get in shape with other like-minded individuals. Group workouts .. or as some may call it … group suffering, are a great way to find a supportive community of fellow health-focused movers. The 2023 readers' choice Best of the County winner is NOW Power Yoga (pictured above). For the rest of the Marin Magazine's Best of Marin County Fitness Class picks see below.
Our 2023 Fitness & Sports category sponsor is The Club at Harbor Point.
We've broken it down by region: Southern, Central, and Northern Marin.
Southern Marin
Mill Valley
Binay Curtis, aka, "BodyByBinay" energizes clients through her enthusiastic and holistic approach to health and wellness. She offers virtual and in-person HIIT classes, live or recorded, nutritional reboot programs, carefully curated and delicious Bounty Bags, and a private label supplement line.
Mill Valley
Club Evexia is redefining what it means to be a health club, combining a state-of-the-art fitness facility with best-in-class group fitness programs. They also have a wellness center offering yoga, meditation, sound healing, infrared saunas, and bodywork. Owner-operators Scott Raymond and Warren Gendel are at the club daily, ensuring a first-class member experience.
100 Shoreline Hwy, Suite 100, Bldg A, Mill Valley, 415.729.0046
Mill Valley
For those that need flexibility in their workout routines, Internal Fire Pilates provides private lessons, duets and small group classes — both online and in-person. Their Mill Valley studio also includes various fitness aids such as the ladder barrel, step barrel, arm chair and Ped-o-Pull.
457 Miller Ave, Mill Valley, 415.360.3008
Mill Valley
With quick 50-minute or less classes, Pure Barre is a great place for beginners to get their start without being thrown right in the deep end. Their classes are musically driven, and all about low-impact and high-intensity movements to strengthen you physically and mentally. They also offer various pop-up events, so keep an eye out for those.
800 Redwood Hwy Suite 616, Mill Valley, 415.383.1130
Mill Valley
Between their racing team, traditional yoga studio, and strength training lessons, they are all about making you the best athlete that you can be. Even if you feel as though you aren't an athlete yet, their safe and upbeat environment is friendly to those with all different levels of experience. As long as you're ready to have a good time, they're ready to teach you.
600 Miller Ave, Mill Valley, 415.326.5253
Central Marin
Corte Madera
BodyRok promises that they can do in 45 minutes what other classes take 60 minutes to do. Their hybrid pilates method is all about sculpting the body, with lunging, squeezing, jumping and more designed to keep your muscles constantly engaged and leave you walking out with energy to spare.
47 Tamal Vista Blvd # E, Corte Madera, 415.548.1339
Corte Madera, Larkspur, and Fairfax
The Dailey Method begins with the spine — proper alignment, balance assistance and strengthening those all-important core muscles. They're here to help you work smarter, not harder, getting real results without having to spend hours pointlessly grinding away on a treadmill.
Corte Madera
No matter your age or level of fitness, Get Fit Marin can help you reach your goals without unduly stressing your body. Download their free guide "Top 10 Things to Consider When Hiring a Personal Trainer For Women Over 50″ and see if their program is right for you.
5768 Paradise Dr Suite K, Corte Madera, 415.945.9778
Corte Madera
Despite the heat, name and attire, the classes at Now Power Yoga aren't like other traditional yoga classes. With the mission to build a stronger, healthier. and kinder community. Founder Susan Hauser has created a following by combining the spiritual awareness of yoga with the character-building discipline and positive energy of traditional workouts.
59 Tamal Vista Blvd, Corte Madera, 415.891.3764
Larkspur
Skaar Fitness' motto is "Work hard, train hard, play hard" and they're here to help you reach those three goals. Their workouts might be a high-energy challenge that goes beyond what's typically offered, but the results can't be denied. If you're looking to truly revitalize your body (or want to chase that elusive six-pack), this is the place for you.
1106 Magnolia Ave, Larkspur, 415.847.6861
Greenbrae
Bear Flag is elevating the concept of boutique fitness with their three class types: bootcamp, bounce and barre. Group fitness should be supportive, motivating, and fun. Bear Flag is also the only fitness studio in the Bay Area that offers a rebounding class.
208 Bon Air Center, Greenbrae, 415.785.7547
Greenbrae, Novato, and Mill Valley
This nationwide fitness titan might be a larger chain, but Orangetheory's popularity is a testament to its effectiveness. Its three-step method of rowing, cardio, and strength training presents a structured and sustainable approach that does something for everyone without burning them out.
Fairfax
FITLAB Strong was born in late 2022, out of a deep-seated passion for empowering community and changing lives through fitness. Offering 70 large group classes a week, including Les Mills formats, TRX, indoor cycle, yoga and more, there's something for everyone.
711 Center Blvd, Fairfax, 415.785.3026
San Rafael
When Jessica Smith and Kathryn Keown opened Hot Yoga Republic in 2021, they set out on a mission to change the standards around hot yoga. Hot Yoga Republic offers power yoga, hot Pilates, and 26&2/Bikram style classes, in addition to special events such as posture clinics, and sound baths.
4050 Redwood Highway, San Rafael, 415.300.6533
San Rafael
In her signature Stop Drop and Dance class, Grace Yu has created a community of dancers who prioritize not only physical health and exercise, but also mental and emotional health. This easy-to-follow, cardio dance workout is choreographed to favorite pop and hip-hop songs, and is a safe, non-judgmental place for individuals to experience joy and happiness.
Multiple locations and online
Northern Marin
Novato
If you're looking for a workout routine that's tailored to your goals, CrossFit's tailored program is going to be just the thing. They're here to understand what you're hoping to achieve as well as what's setting you back, with trainers that are committed to creating relationships instead of just ticking boxes.
7427 Redwood Blvd #2456, Novato, 707.812.5167
Sponsor
The Club at Harbor Point: 2023 Best of the County Fitness & Sports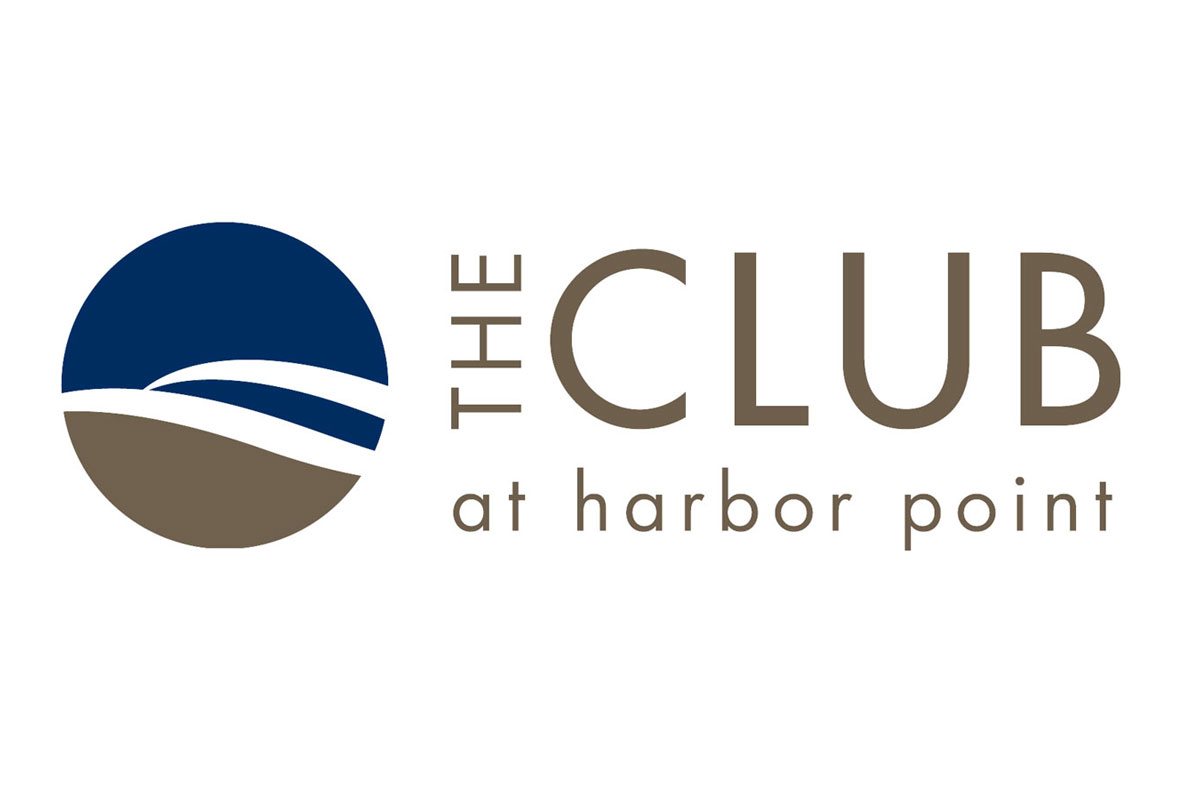 Providing friendly and professional service in a social resort atmosphere, Harbor Point boasts a clubhouse, restaurant, pool, tennis courts and fitness center. Owner and general manager Patrick Kalinski is part of a family that has owned and operated the club since the 1960s.
---
What are some fitness trends you've liked throughout the years?
Seeing tennis surge again during and after the pandemic was encouraging. Mobility and core strengthening, like pilates, Gyrotonic and yoga continues to grow in popularity.
What was your biggest tennis tournament moment?
Having Andre Agassi and Steffi Graf play on our courts during our Esurance Tennis Classic was magical. Also, having the oldest living Grand Slam Champion in the world, Vic Seixas, as a part of our community is an honor.
What is something you love about the club?
The original plans for the Harbor Point development had a 100 + berth marina, but because this never happened we now have such a beautiful view of the open water, with seals, bat rays, pelicans, egrets and more.